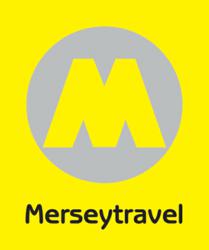 This work is one of a raft of measures put in place to improve the quality of bus travel on some of the Wirral's main bus routes.
(PRWEB UK) 11 December 2012
Hamilton Street is being widened so that buses can stop right outside the station, allowing passengers to alight beneath the station canopy making their journeys 'weatherproof' and easier when changing between the bus and the train.
Working in partnership with Wirral Council, Merseytravel have funded the changes with money from a successful 'Better Bus Fund' bid, a DfT initiative to help create growth, cut carbon emissions and increase bus patronage in busy urban areas.
This work is one of a raft of measures put in place to improve the quality of bus travel on some of the Wirral's main bus routes, another of which is the introduction of Quality Partnerships along a number of bus corridors.
Quality Partnerships have already co-ordinated timetables between Arriva and First services on the Heswall to Birkenhead services and the Liverpool to Chester routes. Both operators now accept each other's daily, weekly and monthly tickets on the same routes - offering passengers a more regular service and allowing them to board the first bus that comes along.
To complement the service improvements already made, Wirral Council and Merseytravel are introducing bus priority measures, improvements to bus stops and a new real time information system for passengers at the major stops on the partnership routes.
Councillor Liam Robinson, chair of Merseytravel said:" The Hamilton Street works are due for completion early next year and together with other parts of the Quality Partnerships introduced throughout 2013, should help to make bus travel on the Wirral more attractive, with all the benefits this brings in terms of less traffic congestion, less pollution and more sustainable economic activity along key bus corridors."
Councillor Harry Smith, Cabinet Member for Streetscene and Transport Services said: "Hamilton Square is already a transport hub for visitors to Birkenhead; by reintroducing bus services to the station we are making the lives of passengers easier and more pleasant. As a result, Wirral's busy bus routes will be better connected with our rail network."
Councillor Pat Hackett, Cabinet Member for Regeneration and Planning Strategy said: "This move will help to continue the regeneration of a historically significant area of Wirral, by ensuring that this important station is fully connected with other transport services. Driving traffic through Hamilton Square also directs visitors to one of the most attractive areas of Birkenhead and towards many local businesses."
Hamilton Square station was built by the Mersey Railway and opened in 1886. Designed in Italianate style by G. E. Grayson, it is now designated as a Grade II listed building.
Buses travelling towards Woodside were removed from Hamilton Street more than ten years ago when road alterations, as part of the Hamilton Quarter project, meant that they were relocated to a bus stop located at the rear of the Station.