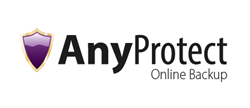 We provide tools for users to understand the risk to all their files and options to protect them
Tel Aviv, Israel (PRWEB) December 12, 2012
AnyProtect, by ClickMeIn, announced today the AnyProtect Risk Index which measures the risk level of digital data on any computer depending on a number of parameters including: file quantity, data size, data age, system stability and computer age.
The AnyProtect Risk Index is a free and safe tool to aid computer and/or data owners in their decision making regarding computer backup policies and solutions.
"I was amazed to see just how many people were not even aware that they had as many as 20,000 irreplacable digital memories on their computers from years ago, that could have just disappeared. When considering the risk level of a computer, we give different weights to files that are easily replaced, hard to replace and those that may be irreplaceable," explained AnyProtect Product Manager Gidi Farkash, "We provide tools for users to understand the risk to all their files and options to protect them."
The AnyProtect Risk Index considers the following files as more important: Documents created with specialized, professional programs such as graphic designs, programming files, etc.; office documents including mail, word processing, spreadsheets, databases and presentation files; pictures; videos; music and audio.
The AnyProtect Risk Index considers the following files as less important: operating system; program files; drivers; software settings; temporary files and recycling bins.
AnyProtect protects files by keeping a copy safely online, in the cloud. The easy-to-install, easy-to-use, secure solution backs up users' entire computers - PC or Mac - no matter how many files are on them. AnyProtect offers both home and business digital data protection solutions.
About ClickMeIn:
Perfectly suited for today's mobile, on-the-go lifestyle, the ClickMeIn® family of products empower users to decide where, when and how they want to access, collaborate, and share their digital files.
The core ClickMeIn product gives people instant remote access to their desktop from any computer or mobile device with an Internet connection. AnySend™ allows users to easily send files of up to 17.2TB anywhere. AnyProtect™ offers users simple, secure online backup. ClickMein was founded in 2011. ClickMeIn and AnyProtect are part of ironSource, one of the largest online distributors of software in the world. http://www.clickmein.com