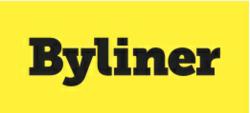 Digital Publisher Byliner Selects Ingram to Print and Distribute Byliner's Bestselling E-Books
San Francisco, CA (PRWEB) December 12, 2012
Digital publisher Byliner has selected Ingram to print and distribute editions of Byliner's popular e-books beginning in January 2013.
"Byliner's known for digital publishing, but our core mission is to deliver memorable stories to readers, and we increasingly hear from our readers and writers that they would like our stories available in print as well as digital form," says Byliner Founder and CEO John Tayman. "Our collaborative work with a leader like Ingram gives us the expertise and unmatched distribution channel to deliver our writers' stories to all of the great neighborhood brick-and-mortar bookstores. We're very excited about the possibilities."
Byliner launched its publishing arm in April 2011 with the publication of Jon Krakauer's 23,000-word e-book Three Cups of Deceit, an investigation into the work and finances of the author, philanthropist, and Nobel Peace Prize nominee Greg Mortensen. The book became the number-one nonfiction title at Amazon and was named one of the best e-singles of the year. Byliner has since released more than forty e-books by authors including Amy Tan, Nick Hornby, Margaret Atwood, Buzz Bissinger, Ann Patchett, Alexandra Fuller, and Mark Bittman, among others. The company will sell over a million digital copies in 2012 and is considered the leading publisher in the "e-shorts" category, the fast-growing segment of the industry.
Ingram's Graphic Arts Books® will provide Byliner with the back-office services of a traditional publisher, including distribution, administration, and file management.
"The combination of Ingram's extensive distribution network, integrated services, and long-standing relationships in the book trade provides a unique solution for digital-first publishers to get the most value out of their content and reach more readers worldwide," says Mark Ouimet, Vice President and General Manager, Ingram Publisher Services. "Working with Ingram and Graphic Arts Books, Byliner will have our full offering available to them to expand their reach and drive sales in both print and digital. We look forward to putting our comprehensive services to work for them."
Select Byliner Originals will be available for order through the digital storefronts as well as at all bookstores across the United States.
About Byliner: Hailed by Fast Company as one of the 10 Most Innovative Media Companies in the World, Byliner (Byliner.com) is the leading publisher in the "e-shorts" category, the fastest-growing segment of digital books. The San Francisco–based startup specializes in compelling works of original fiction and nonfiction, written to be read in two hours or less. These e-shorts range between 5,000 and 30,000 words and are available on phone, tablet, or computer as part of the Byliner Plus subscription service. Byliner Originals can also be purchased individually through digital bookstores such as Amazon, Apple's iBookstore, Barnes & Noble, Kobo, and Google Play. In addition to commissioning original work, Byliner collects and curates great fiction and nonfiction stories by the world's best writers, allowing readers to easily find, read, and share new and classic stories by their favorite authors.
About Ingram: Ingram Content Group is a subsidiary of Nashville-based Ingram Industries Inc. The company provides books, music, and media content to over 39,000 retailers, libraries, schools, and distribution partners in 195 countries. More than 26,000 publishers use Ingram's fully integrated physical and digital distribution, logistics, and manufacturing solutions to access global consumer demand, and realize the full business potential of book content. Ingram's operating units are Ingram Book Company, Lightning Source Inc., Vital Source Technologies Inc., Ingram Periodicals Inc., Ingram International Inc., Ingram Library Services Inc., Spring Arbor Distributors Inc., Ingram Publisher Services Inc., Tennessee Book Company LLC, and Coutts Information Services.
About Graphic Arts Books: Graphic Arts Books traces its roots back almost 50 years. With editorial offices in Portland, Oregon, Graphic Arts Books has over 250 titles in print, in traditional and e-book format, and releases a new title list each season. The company currently publishes under three imprints: Alaska Northwest Books®, WestWinds Press®, and Graphic Arts Books. In 2012, Graphic Arts Books purchased Pruett Publishing of Colorado, adding all Pruett titles to WestWinds Press. Graphic Arts Books is distributed by Ingram Publisher Services. For more information, visit http://www.graphicartsbooks.com.
For more information or to schedule an interview, please contact: Byliner's Clare Hertel at clare(at)byliner(dot)com or 505-474-6783, and Ingram Content's Keel Hunt at keel(at)tsgnashville(dot)com or 615-321-3110.
###