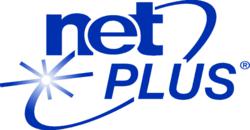 Save up to 10% - 20% each month
Gaithersburg, MD (PRWEB) December 13, 2012
In the wake of the fiscal cliff, enterprise businesses and government organizations are seeking new avenues to cut spending. One of the greatest and often overlooked expenses is telecommunications spending. NetPlus has started educating it's customers on the tools with in NetPlus Telecommunications Management System (TMS) that can lead to additional savings.
"Telecommunications Expense Management is a key feature of NetPlus TMS. Our customers have used our tools for years to manage their communications assets and they can use the same tool to manage their vendor bills. It's not a surprise that telecom vendors over charge, but with NetPlus Telecom Expense Management customers can compare their invoice to what the actual usage is, potentially saving them 10% to 20% each month," said Matt Lewis, President of NetPlus.
NetPlus Telecommunications Expense Management utilizes three key information sources to accurately determine rates and billing. NetPlus TMS validates inventory, invoices, and rate plans to ensure customers are paying only what they should. Overcharges and credits owed by the vendor are automatically tracked.
NetPlus TMS automates communications network operations and management to improve end-user service, allocate and control costs, increase data accuracy and accessibility, and streamline communication flows. It has been specifically designed for enterprise-level converged networks and can be quickly deployed to provide an integrated view across legacy telecom and VoIP networks.
About NetPlus
NetPlus is a leading Communications Management solutions provider for both commercial and government entities. With over 25 years of experience NetPlus offers a suite of solutions for expense management, data validation, fault management, inventory tracking and control, provisioning, and more. Customers like Department of Defense, Department of State, United States Air Force, Avaya, Verizon, and the Pentagon utilize NetPlus solutions for the daily operation of their communications and data network. NetPlus is JITC certified and can be procured through Vanguard and GSA. Headquartered in Gaithersburg, MD, NetPlus is a division of Ventraq Corporation. For more information, visit http://www.NetPlusTMS.com.