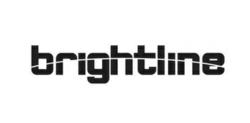 Brightline is in the vanguard of exploring this technology, and I hope my presentation at the Touch Gesture Motion Conference will illuminate the many possibilities sensors offer in creating engaging, cutting-edge digital experiences
Austin, TX (PRWEB) December 11, 2012
Brightline Interactive is excited to announce its CEO, Erik Muendel, as a speaker at this year's Touch Gesture Motion Conference in Austin, TX. The conference will take place December 12-13 at the Barton Creek Resort.
Erik will be speaking as a solo presenter during the "Amazing Interactivity" panel. He will be presenting a 20-minute session entitled, "The Integration of Sensors into Gesture Experiences." The panel will take place from 3:40-5:00 PM, and will feature a total of four speakers. Joining Erik on this panel will be Greg Giordano, Senior Project Manager of Sensory Interactive; Michael Kosic, CEO of XYZ Interactive; and Jon Fox, Managing Partner and Chief Creative Director of Helios Interactive.
Erik has been a leader in the digital marketing industry since 1995. In 2004, he founded the digital experiential agency, Brightline Interactive. Erik sits as Brightline's CEO and Creative Director, where he leads an advanced team of media and application developers. Brightline produces sponsored experiences for national brands at premiere events, and he and his team work with both agencies and brands from strategy to production through event installation.
"Sensors are a largely unexplored technology that we're seeing develop in the digital experience space more and more," began Erik, adding, "Brightline is in the vanguard of exploring this technology, and I hope my presentation at the Touch Gesture Motion Conference will illuminate the many possibilities sensors offer in creating engaging, cutting-edge digital experiences."
Over the past eight years, Erik has led Brightline to become one of the nation's leading digital experiential marketing production houses. He has received multiple marketing awards has been featured in many industry related publications.
For more information about Brightline, see http://brightlineinteractive.com.
About Touch Gesture Motion
Touch Gesture Motion 2012 features a structured balance of in-depth content covering "touch" technologies on the first day and "gesture & motion" technologies on the second day. No other touch conference has drilled down into the technologies and applications that are enabling the emerging field of gesture & motion control. The entire second day of this conference is devoted to this topic, while the first day concentrates on the technologies and applications that are driving the future of touch as we know it today. The result is a conference that covers both today's touch and the "next big thing" that may surpass touch.
About Brightline Interactive
Brightline Interactive is an award-winning, multi-discipline digital services agency that delivers creative solutions for web, mobile and experiential environments. Based in Alexandria, Virginia, Brightline develops, delivers, and promotes branded solutions for both the public and private sectors by blending creativity and expertise of any and all media and technology available.
###