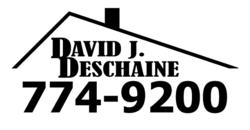 Solar Power In Maine With Dave Deschaine
South Portland , Maine (PRWEB) December 18, 2012
David Deschaine roofing in South Portland Maine is looking for options to install solar panels on residential homes. Being in the roofing business, they have access to hundreds of roofs a year, and want to offer clients the best solar energy panels available on the market today. Solar power is becoming the best renewable energy and homeowners will need to look forward to the future to see where electricity is going to come from. People all over the country today make money from selling extra electricity back to the power grids, and residential homeowners are learning quickly that tapping into the sun's resources of natural power can reduce their monthly expenses.
How can solar panels be installed on residential homes without damaging the existing roof? That question can be answered every time people talk about solar power, and now with a custom brackets that hold these solar panels to the roof so homeowners can feel confident that their home will be watertight. There will also be benefits of free natural electricity in the shingle manufacturers are now creating integrated Lightweight roof-integrated modules designed for integration with asphalt shingles utilizing polycrystalline silicon technology.
The benefits of using a integrated roofing tile system while installing a new roof can not only save on time and labor, but the shingles that CertainTeed offers called Apollo tile can really cut down on energy savings, but completely becoming so self-sufficient from the power grid. The Apollo solar style roofing system from CertainTeed is what David Deschaine roofing in South Portland Maine has been looking and offering to his customers. The Apollo tile generates power from high-efficiency polycrystalline solar cells mounted in arrays that produce 12 watts per square foot - more than double the output of some other technologies. That means significantly smaller arrays are needed to generate the same amount of power.
CertainTeed also offers the line of Solstice Solar Roofing System uses aesthetically-pleasing, rack mounted modules utilizing monocrystalline technology. Which is a very nice looking solar panel that can be installed along the coast of Maine to capture the power generated through sunlight. This is free of coal, oil or nuclear energy which is damaging to the world environment and that's what David Deschaine is trying to accomplish by using renewable energy to protect the world.
Residential homeowners can feel confident about the installation of the Solstice system because it is specifically designed with roofing contractors in mind offering ease of installation. Combined with the experience of CertainTeed's Solar Support Services Team, their roofing installation close are equipped to provide customized information regarding energy generation for a home and will continue to offer return on investment. Make sure to contact David Deschaine roofing and siding in South Portland Maine to discuss options of installing solar panels on a residential home in Southern Maine.
About the company:
David Deschaine Roofing and Vinyl Siding Company has been offering professional and trusted home improvement services for over 25 years. With thousands of satisfied customers throughout Southern Maine, David Deschaine has the most trusted and recognizable name in the industry. Servicing Greater Portland Maine areas. His company offers 5 Star Coverage to customers, and with 25 years experience there is a benefit of a Workmanship warranty. For more information visit their website at http://www.daviddeschaine.com.