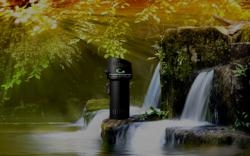 "A Clean, Green and Sustainable Stocking Stuffer."
Scottsdale, AZ (PRWEB) December 12, 2012
People are making their lists, checking them twice and busy wrapping all sorts of electronics to put under the tree. Computers, Flat Screen TV's and Digital Cameras all have one thing in common; they perform best in the long-term when properly maintained and cleaned of dust and debris.
"We have a suggestion for a great stocking stuffer," says John Scherer, CEO of the new and revolutionary 02 Hurricane Canless Air System. "Up to now, people have been trying to clean delicate electronic gear using so-called canned 'air' dusters. That stuff is really a dangerous mix of harmful gasses and liquids that can harm rather than help delicate electronics."
The 02 Hurricane cleans and dusts in a new way. It uses pure air, drawing it in, then blasting it out at 200 mph. Unlike canned air dusters, the 02 Hurricane is rechargeable, so it can used hundreds of times. There is no hazardous waste to deal with.
"Those fun electronic toys you're giving to loved ones are expensive," Scherer says. "By including an 02 Hurricane in their stocking, you can be sure those gifts will last a long time."
How good is the 02 Hurricane? Read the reviews by a variety of writers and bloggers, who all agree, it's a great replacement for dangerous canned "air" dusters.
The 02 Hurricane is assembled in the USA at a plant in Tucson, AZ. To learn more about a new, clean and green way to clean visit http://www.CanlessAir.com.
Media Contact or to arrange a review of the 02 Hurricane Canless Air System:
Brian Olson
Conversation Starters Public Relations
brian(dot)olson(at)starttheconversations(dot)com
303-726-4044