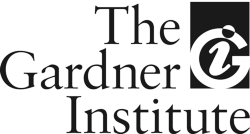 Southlake, TX (PRWEB) December 12, 2012
Beginning January 2013, Danielle Mercurio will be the full time Director of Training for The Gardner Institute. She will be responsible for overseeing and running the training department. In her position as Director of Training, Danielle will be instrumental in training individuals in The Gardner Institute's Life Coach training course, Partners in Success and Mindset for Success.
The Gardner Institute offers a Life Coach training course twice a year and consists of two parts: a 4 day in person workshop, followed by 16 webinar classes. Another course she will be training is Partners in Success. This is a course for coaches who need guidance and support in building a successful coaching business. These webinar courses are offered once a month for a three year period. The third type of training Danielle will be in in charge of is their proprietary coaching product, Mindset for Success. This training teaches coaches how to coach this specific self-discovery coaching process. Danielle, along with the coach trainees, has gone through this process herself and is very passionate about how it can impact and positively changes people's lives.
Danielle brings with her 10 years' experience in education, recruiting and human resources. Most recently, she was a Career Advisor at a local college where she assisted students in finding a career and pursuing their dreams. The Gardner Institute hired Danielle less than a year ago as the Training Coordinator and after demonstrating her skills, they have decided that she has the qualifications and experience to be the Director of Training. She holds a B.A. in International Business from U.T. Arlington and is fluent in French and conversational in Spanish. Danielle's energy and compassion along with her leadership skills will allow her to be the perfect fit for the Director of Training.
Danielle completed her Life Coach training though The Gardner Institute a year ago and has applied for her ACC certification which she will receive in the next few months. She has a true passion for inspiring individuals to pursue their passion and purpose in life. She finds her career as a Life Coach rewarding and fulfilling and is so excited about training others who share the same passion.
About The Gardner Institute
The Gardner Institute is about Spiritual Coaching. They are about the evolution of the human spirit. They are a Coaching and Coach Training company based in Southlake, Texas. The company provides a variety of coaching services led by their hallmark, proprietary coaching program, Mindset for Success. Founded in 1995, the Gardner Institute maintains a cadre of coaches trained in coaching fundamentals and focused on your personal growth. Their Mindset for Success Coach Training Program, approved by the International Coach Federation (ICF) will place one on the path to your ICF credential in the fast emerging profession of Business Coaching. For more information on The Gardner Institute, contact Brooke Simpson at 817-233-6001 or brookesimpson(at)gardnerinstitute(dot)com.