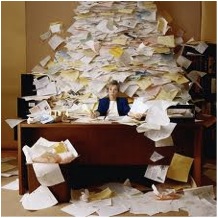 In preparation for New Year's, custom printing company Print360 issues five industry tips using custom envelopes to stay organized throughout the New Year.
Denver, CO (PRWEB) December 12, 2012
In preparation for New Year's, custom printing company Print360 issues five industry tips to prepare for 2013 and stay organized throughout the New Year. With a team of print industry experts, some with more than 30 years of printing experience, Print360 specializes in products that help to save time and are fully customizable for home or business use. These five innovative uses for custom envelopes, announced by Print360 in advance of the New Year, apply to finance and accounting, operations or storage, events, and personal relations or human resource management.
"In today's fast-paced world, making a to-do list seems to take more time than it's worth," says Matt Marcus, Senior Vice President at Print360.com. "Sometimes a little forethought can save a tremendous amount of time and money, which is often a part of many New Year's resolutions," Marcus adds.
1. Organize a binder for special occasions. Add a pocket for custom envelopes, stamps, and return address labels so you can send a handwritten greeting at a moment's notice. For both home use and for business, this will help manage the influx of gifts and greetings at this time of year and facilitate a prompt and personalized response.
2. Keep your bills in one place. This eliminates any wasted time or stress that results from losing bills between the time they arrive and when they are paid. You can create a filing system for monthly expenditures that includes not only new bills, but also old bills on file. Tracking expenditures throughout the year can help create a more accurate budget and help with reconciliation. Keep printed envelopes and stamps here as well for anything that cannot be paid online.
3. Buy plastic storage containers in colors that represent the holidays. For instance, keep Halloween home décor or business promotional items in an orange bin and Christmas-themed items in red or green. This allows for anyone, a family member or employee, to quickly locate the appropriate box wherever it is stored. If sharing storage space, tape an envelope that identifies your business or belongings on the visible side of each box.
4. Buy extra toys or seasonal gifts when they're on clearance to be prepared for holiday parties, secret Santa exchanges and charity events or collections at the end of the year. At home, give children a fun activity and have them make homemade cards to seal in custom envelopes. At the office, assign someone to prepare a press packet or company profile that can accompany each gift as appropriate.
5. Keep custom envelopes in your car, in your desk, or in a safe place at home so you are prepared to graciously tip workers during the holidays. When those who help you throughout the year know your name or can easily identify your business, you are likely to receive better service in the future.
About Print360:
Print360 specializes in custom printed products, including bumper stickers, business cards, buttons, product labels, envelopes, letterhead, magnets, mailing labels, post-it notes, return address labels, stamps and window decals. Operating in several state-of-the-art printing facilities across North America, Print360 utilizes both off-set and high-speed digital printers to meet a variety of product needs with fast turnaround times. The quality of Print360 products is a result of its team of talented print industry experts, some with more than 30 years of printing experience. Combining this expertise with high quality production capabilities, Print360 maintains its affordable prices and speed. For more information, visit Print360.com and find Print360 on Facebook, Twitter (@Print360), and Google+.