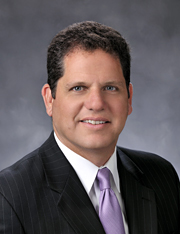 Our commitment is to our clients, first and foremost.
New York, NY (PRWEB) December 13, 2012
Round Table Services, LLC, one of the country's leading Registered Investment Advisors (RIA), is pleased to announce the opening of its new mid-town Manhattan office and the addition of wealth manager Bruce Hyde to its staff. Round Table Services currently has two other established offices in Westfield, NJ and Westport, CT.
These additions strongly position the independent, fee-only advisory firm to continue on its established growth path in 2013. In addition to its new office in New York and staff expansion, the firm has recently launched a private equity fund of funds.
"Our commitment is to our clients, first and foremost. The decision to open a New York office was a strategic one in order to serve our growing number of tri-state area and international clients with a key central location," says Steven Giacona, founding partner of Round Table Services.
Round Table's most recent hire, Bruce Hyde, is a wealth manager who joined earlier this year. Round Table Services now has a team of 15 professionals and 3 partners serving their high-net-worth clients investment and financial advisory needs. The newest addition of Mr. Hyde increases Round Table Services' overall bench strength as its client roster and assets under management continue to grow. Hyde, a CPA, brings more than 25 years of financial and tax experience to the firm.
"We are very pleased to have Bruce join the wealth management team. His investment expertise and passion for holistic financial advice are aligned with our philosophy and approach to extraordinary client service," adds Giacona.
Hyde and Round Table Services' other wealth managers serve clients from all three locations, including the newly opened office on 57th Street in Manhattan.
Round Table Services has steadily expanded its team of professionals over time, since establishment in 1999 by Steven Giacona. Other executives at Round Table Service are Richard Freeman, a partner and wealth manager, who joined the firm in 2003; Robert Davis, a partner and chief investment officer, who joined in 2006; and Ushir Shah, the Firm's COO & CCO, who joined in 2011. Round Table Services offers comprehensive fee-only financial advisory services including tax and estate planning, retirement plans and insurance.
"As independent RIAs, we pride ourselves in acting in the best interests of our clients. We apply the concept of fiduciary responsibility at its broadest level, choosing investments that benefit our clients first," states Richard Freeman, partner and wealth manager at Round Table Services.
While Round Table Services has grown significantly over the years, the firm has received accolades for their outstanding services for clients. Round Table Services was recognized as one of Wealth Manager Magazine's Top 30 in 2007, Worth Magazine's Top 100 Advisors in 2007, and by Barron's as one of the Top Ten Wealth Advisors in New Jersey in 2007.
"As we look to 2013, we are more energized and focused than ever on providing the best wealth management practices and services to our clients, whether if it is with our proprietary investment strategies, separate accounts or clear financial advice that is tailored to every client's specific goals and tolerance for risk," says Ushir Shah, chief operating and compliance officer.
For more information, please visit Round Table Services at http://www.roundtableservices.com or call 212-257-4369.
About Round Table Services, LLC
With approximately $1 billion in assets under management (as of June 30, 2012), Round Table Services LLC is an independent, fee-only RIA and financial advisory firm with offices in New York, New Jersey, and Connecticut. Founded in 1999 by Steven Giacona, Round Table Services applies extensive technical knowledge and market experience to provide highly customized wealth management solutions to individual investors and institutions. The firm works to protect and enhance wealth by providing comprehensive advisory services.