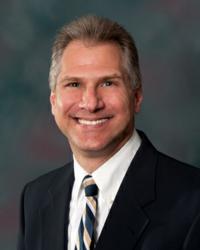 Ken Hartman has always stood out as one of online higher education's most accomplished and experienced leaders.
Boston, MA (PRWEB) December 12, 2012
Dr. Hartman is a senior management e-learning consultant, having spent the past 30 years as a university professor, senior academic administrator, and consultant at several leading universities. Most recently, Dr. Hartman served as president of Drexel University Online, where he was responsible for the overall operational and fiscal performance of a multi-million dollar organization serving nearly 8,000 online adult learners in over 100 fully online degree programs.
According to Richard Garrett, Vice President and Principal Analyst at Eduventures, "Ken Hartman has always stood out as one of online higher education's most accomplished and experienced leaders. His pivotal role at Drexel Online, a for-profit online subsidiary at a leading nonprofit university, speaks to the innovation potential of online programming. We're delighted to have Ken join Eduventures."
At Eduventures, Dr. Hartman will lend his experience and expertise to the firm's ongoing research and advisory work on strategic planning, best practices in online education, and operational and management improvements across higher education.
Dr. Hartman serves on several boards, including being elected to the Board of Education of the Cherry Hill Public Schools (NJ) in 2007, where he chaired the Board's Curriculum and Instruction Committee. Recently, he was elected to the Executive Board of the Sloan Consortium.
He is the author of numerous trade and scholarly publications related to educational technology, and is an active presenter at industry conferences. Formerly, he worked as a syndicated newspaper columnist, television talk show host, and he is a commissioned officer in the United States Army.
Hartman holds an undergraduate degree from The State University of New York at Geneseo, a master's degree from Michigan State University, and a doctorate from the University of Pennsylvania.
About Eduventures
Eduventures is the industry leader in research, consulting, and advisory services for the higher education community. For nearly 20 years, college and university leaders and education industry providers have looked to Eduventures for innovative and forward-looking ideas, for insights into best practices, and for help with making the strategic and operational decisions vital to their success.
To learn more, visit: http://www.eduventures.com/