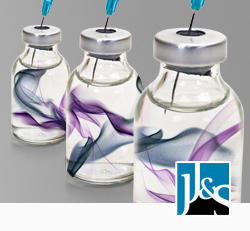 Such testing appears to be reasonable, necessary, and relevant.
Boston, MA (PRWEB) December 11, 2012
A judge has ruled that forensics experts hired by victims of a meningitis outbreak linked to steroid injections may conduct destructive testing on the building where the solutions were formulated, said drug injury attorney Kimberly Dougherty, of the Boston office of Janet, Jenner & Suggs.
"We are grateful that Magistrate Boal appreciated the need for extensive sampling and destructive testing and the need to do it quickly," she added.
The judge also ruled that the victims' experts may conduct their inspection and testing of the New England Compound Center over four days, Dougherty said. Likely dates for the inspection are Dec. 18-21, she added.
"Such testing appears to be reasonable, necessary, and relevant," states the Dec. 10 ruling (Master Docket No. 12-cv-12052-FDS filed in U.S. District Court, District of Massachusetts) by U.S. Magistrate Jennifer Boal.
"We are working tirelessly with our experts to draft a protocol that will provide us the evidence we need to move our clients' cases forward," said Dougherty.
"If there's evidence of mold, fungus or bacteria in the building, we need to find it and test it against strains found in recalled vials of the solutions linked to the outbreak," she said.
The order will affect all those who have filed lawsuits against NECC in Massachusetts, said Dougherty, who authored the brief and argued the issue before the court on behalf of her client, who is suing the company (case no. 12-cv- 12121, U.S. District Court, District of Massachusetts).
Specifically, the order states that plaintiffs, defendants and the U.S. government must agree on a protocol for carrying out the inspection and testing and submit it to Judge Boal no later than Dec. 14, Dougherty said.
Thomas Irmiter, president of Minnesota-based Forensic Building Science, Inc., will lead the plaintiffs' inspection and testing efforts, said Robert K. Jenner, head of the Janet, Jenner & Suggs Mass Torts Division.
"We have a number of clients who allegedly have suffered severe side effects from injections formulated by NECC. By allowing us to methodically identify, collect and preserve evidence that may exist within NECC, the judge is ensuring their rights are protected," Jenner said.
Janet, Jenner & Suggs law firm, along with Atlanta attorney Mark Zamora, represents a South Carolina man, C. Green, who has filed a lawsuit alleging he received one or more steroid injections formulated by the center and now suffers serious side-effects, Jenner said. (Case no. 12-12121, U.S. District Court, District of Massachusetts).
About Janet, Jenner & Suggs
Janet, Jenner & Suggs, LLC, represents victims of defective products, medical devices, prescription drugs and medical malpractice. Each of the firm's principals is named in The Best Lawyers in America® and Super Lawyers®. The firm has offices in Boston (75 Arlington St., Suite 500, Boston, MA 022116, phone number (617) 933-1265); Baltimore, Maryland (Commerce Centre East, 1777 Reisterstown Road, Suite 165, Baltimore, MD 21208, phone number (410) 653-3200); Columbia, SC; and Asheville, NC. The firm accepts clients and referrals from clients and attorneys throughout the country.