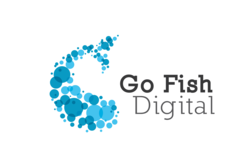 In tough economic times and with the ease of Google search, reviewing a company and its background is the norm before doing business
Ashburn, VA (PRWEB) December 12, 2012
Brian Patterson, Client Services Director at Go Fish Digital, has published in a video this week detailing the most effective methods for protecting companies and brands online reputation management from compliant websites.
"In tough economic times and with the ease of Google search, reviewing a company and its background is the norm before doing business," says Brian.
According to the Holiday Consumer Intentions 2012 report by Google, 80% of people will research online before making a purchase this holiday season. A negative posting on one of these websites will rank highly on Google search results, influence Google Autocomplete and deter current and future customers. Go Fish Digital is tracking 47 complaints websites currently on behalf of its clients.
"Some people have real complaints and feel they need to go to a public site like ComplaintsBoard.com, but many times it's competitors or former employees who are not true customers are acting as if they are, and damaging brands with negative reviews."
Brian Patterson, who has been published on SEOMoz and Search Engine Land for his online reputation management strategies, discusses companies options for brand protection. First, is legal action against those who left the reports. If it can be proven that it was a competitor or former employee who acted as a customer, Google Support can automatically pull down the negative search results. Due to the expense of legal action, few clients prefer this method.
The second and more common approach is outrank the negative Google search results with pro-active reputation management. Building credible, positive content fill the first two pages of Google and push negative content onto page three. Search engine optimization techniques are used to improve the ranking of these positive pieces of content moving the complaints websites out of view of most searchers online.
Go Fish Digital, founded in 2005, is a digital agency providing online reputation management, search engine optimization, social media marketing, website design and software as a service products. Please visit gofishdigital.com for additional information.