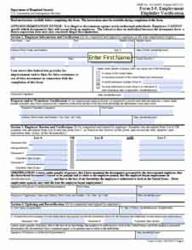 I-9 form will be available for free download in printable pdf format
(PRWEB) December 12, 2012
Laws.com legal form section that houses various legal forms and tax forms, made another milestone with the addition of I-9 form. I-9 employment verification form which is to be filled by the employer for every individual hired, to prove that the person his legally entitled to work in the United States.
Legal resource specialist, laws.com already have dedicated section for employment tax forms and as part of the main goal of launching full set of tax forms for download, Laws.com has launched the employee Eligibility Verification form, the i9 form will be available for free download in printable pdf format. With the launch of i-9 employee Eligibility Verification form, laws.com moved one step in the direction of establishing itself as the online pool for free legal forms.
The I-9 form comes with a DIY video on "How to fill employment verification form". This I-9 form instruction video helps the user to know who, why and when the i9 form should be used. The DIY also assist the user, by showing step by step instruction in filling the I-9 form. Even if the individual is filling the form for the first time, this do it yourself form video instruction make it an easy task for the user. This Instruction video is very helpful for visual impaired individual, as laws.com DIY videos are designed to assist them.
The Addition of I-9 employment eligibility verification form and DIY video to laws.com is very important, as the employment verification form is one of the most widely used form by employer to comply with employment laws. This form launch allow laws.com to increase it visitor to legal form section and help increase the site overall traffic volume.
Laws.com specialist in legal matters and legal resource offering such as lawyer listing, state statutes, free legal forms, other legal resources and legal guides. The site attracts more than 3 million visitors every month and hosts one of the largest free legal forms section. The main differentiators of laws.com from competitors is that our company doesn't charge anyone to access the legal information and exhaustive list of forms it host.