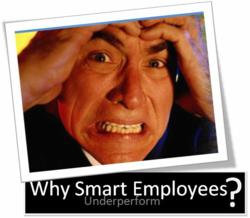 Be ahead of the game in 2013. Be smarter with your workforce issues.
Easton,MA (PRWEB) December 12, 2012
To continue to thrive as a business over the next ten years and beyond, companies must build teams that have the right people, understand how to motivate, train, and retain these people, put them at the right place of creativity and performance, and give these people an opportunity for advancement.
With employment going back up, employees will considering moving from one job to another one more often, which will increase the cost of employee's turnover in many organizations. Is there a way to play safe in order to reduce the risk of losing the company's high quality employees? The answer is yes.
A report by the Aberdeen Group, a business research company, called "Talent Acquisition Strategies" revealed organizational fit was the top factor in quality of hire two years in a row. The report found best-in-class organizations believed team fit was more important than a candidate's skills when evaluating overall organizational fit. This can lead to a broader use of assessments across the employee lifecycle.
Also, according to an article in Inc.com, if your company becomes known for offering good benefits, you will generally find it easier to recruit talented employees and you may even see some positive side effects with respect to marketing and sales. So what constitutes a solid employee-benefits package, and how do you set up various benefits plans? A study revealed that at Liberty Mutual, companies that participated in voluntary benefit program had a 96% satisfaction rate.
Come and learn how to make 2013 the year of greatness for your personal and organizational goals by attending to the Executive Briefing.
In this session, attendees will learn:
1. Why smart employees underperform: the 7 hazards to avoid
2. Benefit of using employee assessment and talent management solutions
3. Key points to consider when choosing benefit packages to keep quality employees
As a "Thank-you" for attending the Executive Briefing, Max Fossouo, Executive Director of Bluebell Consulting Solutions and Strategic Business Partner with Profiles International will offer at the end of the session complimentary consultation together with complimentary employee assessments. Don't miss the opportunity and register today for free at HRExecutives.eventbrite.com