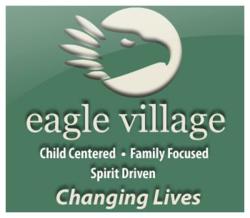 (PRWEB) December 13, 2012
"We are extremely pleased to welcome Mike and Dani to Eagle Village's board of directors," said Cathey Prudhomme, Eagle Village president and CEO. "Their individual professional talents, extensive community involvements and true dedication to helping children and families will help guide Eagle Village as we continue to change lives."
Dr. Mischley received his Ph.D. in clinical psychology from the University of Texas, Austin. He is the former Director of Medical Psychology Training at Mid-Michigan Medical Center Family Practice Residency and has had a longstanding private practice with an emphasis on families and stress related problems. Mischley also authored the manual Parent Education for Low Income Families.
Montini attended Oakland Community College, acquired her licensure through Michigan State University, achieved an AAI designation and is currently working toward a CIC designation. She has been in the insurance business for nine years and is also the former owner of Downtown Dani's in Clare.
With the appointment of Mischley and Montini, Eagle Village's board now consists of 13 members, including Kristen Aidif, Owner, Grand Rapids Event Planning; Alan Burmester, PhD, Retired Dow Chemical; Gary Gerber, Owner, Gerber Architectural Properties; Jim Giroux, Retired Communications Director, Dow Chemical; Paul Liabenow, Executive Director, Michigan Elementary & Middle School Principals Association; John Leppien, Management, Garr Tool Co.; Doug Maxim, Retired Pastor, Merle Ross, Ross Accounting; Kelly Smith, President, Baker College Cadillac Campus; Bob Spears, Retired Dow Chemical.
Eagle Village is a family treatment center providing Intervention Services, Residential Treatment, Foster Care and Adoption services for all counties in Michigan. If you know of a family in crisis that may benefit from these programs contact Eagle Village at 231-832-2234 http://www.eaglevillage.org