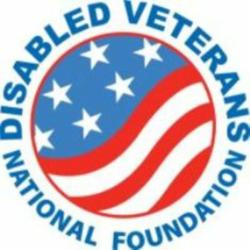 Washington, DC (PRWEB) December 11, 2012
The Disabled Veterans National Foundation, a non-profit veterans service organization that focuses on helping men and women who serve and return home wounded or sick after defending our safety and our freedom, supports the Department of Veterans Affairs announcement of $300 Million to Expand the Homeless Prevention program.
The program expansion comes as the VA and the Department of Housing and Urban Development (HUD) announce the findings of a new national report showing that homelessness among veterans has been reduced by close to 7% between January 2011 and January 2102. This decline also provides fuel for the Obama Administration and VA officials' public goal of ending veteran homelessness by 2015.
According to the VA and recent reports, the 2012 Annual Homeless Assessment Report (AHAR) to Congress, prepared by HUD, estimates there were 62,619 homeless veterans on a single night in January in the United States, a 7.2 percent decline since 2011 and a 17.2 percent decline since 2009. The AHAR reports on the extent and nature of homelessness in America. Included in the report is the annual Point-in-Time (PIT) count, which measures the number of homeless persons in the U.S. on a single night in January 2012, including the number of homeless veterans.
The VA has made ending veteran homelessness by the end of 2015 a top priority. DVNF supports the VA's effort and is committed to making more veterans service organizations aware of the VA services available for homeless veterans and veterans at risk of becoming homeless. While the number of homeless people in the U.S. dropped by less than 1 percent, according to the 2012 AHAR, veteran homelessness has shown a more robust decline.
The VA also announced the availability of $300 million in grants for community organizations, estimated to serve approximately 70,000 veterans and their family members facing homelessness.
"We believe greater awareness of the available help for veterans and their families who face homelessness is one way to help drive down the number of veterans who are homeless," said Precilla Wilkewitz, President of DVNF. "We want to help the president and the VA achieve the goal of eliminating homelessness for veterans after they have served our country and sacrificed so much."
About Disabled Veterans National Foundation: The Disabled Veterans National Foundation exists to change the lives of men and women who came home wounded or sick after defending our safety and our freedom. A nonprofit 501c3, DVNF was founded in the fall of 2007 by six women veterans to expand their scope of work within the veteran's community. The DVNF has provided $16.1 million in cash and requested items such as clothing, food, health & hygiene products to tens of thousands of under-served & disabled veterans nationwide.