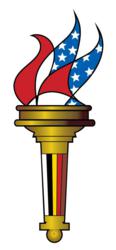 Liberty is that State where the people rule the government, whereas today, the people are ruled by their government.
Galena, IL (PRWEB) December 12, 2012
HM 535, standing for Hearts & Minds of the 535 members of Congress 2014 campaign was announced today by Elect A New Congress, the super pac of all Americans. Elect A New Congresses candidate, Liberty, is now established for all members and candidates for the 2014 Congressional race to emulate.
The objective of Elect A New Congress is to electrify all 162,000,000 registered American voters to start personally lobbying their Representatives and Senators to sign THE PETITION to restore Liberty as the basis of all America's government. Those who sign, Elect A New Congress and the American people will support. Those who will not, will be opposed by 162,000,000 registered American voters.
"Elect A New Congress is the only political organization, much less super pac, to endorse Liberty as their candidate," announced spokesperson, Wm W. Fawell. "We are also the only ones that have properly focused on the real problems facing America. Everyone else is attacking symptoms of what really afflicts America, which is the manipulation of the nations power by a select and powerful few. This is known historically as tyranny."
"The truth is, neither political party in America represents the American people from Congress through to the President. American has had enough of the finger pointing while the nation bleeds red ink. This isn't a battle between conservatives and liberals. These are just labels designed to confuse and separate one American from another," continued Fawell.
"We are a nation currently committing a lingering suicide at the behest of a small, wealthy, and influential group of social psychopath's, and Liberty is America's only way out of their grip. It's not a question of placing power into the hands of good, moral men and women, for power corrupts. It is a question of denying power to anyone, while everyone shares in the control of that power."
"Liberty," demanded Fawell, "is that State where the people rule the government, whereas today, the people are ruled by their government. Liberty reverses that problem, and so Liberty is America's only way out of our slow, lingering, national suicide."
"Serfs Up America!"
# # #