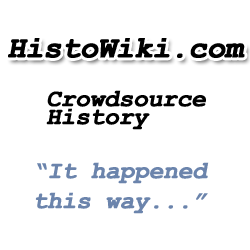 Austin, Texas (PRWEB) December 12, 2012
First Lady Michelle Obama's "Let's Move" campaign will soon be celebrating it's 2 year anniversary of promoting good health and fitness to fight childhood obesity. The initiative has the initially stated goal of "solving the challenge of childhood obesity within a generation so that children born today will reach adulthood at a healthy weight."
The program has received some criticism for reinforcing the thin ideal, that in many instances is independent of actual weight. These criticisms assert that it popularizes broad stigma against "overweight" children, rather than increasing awareness of health in the context of diverse body shapes and sizes.
While such criticism may have merit, the program itself does promote good nutrition and physical activity to combat a growing sedentary lifestyle among U.S. children.
To help bring greater understanding to the issues of obesity in the population at large, HistoWiki.com has unveiled it's timeline displaying the history of obesity. To help curate this important health topic, Clint Evans of HipChickFitness.com has taken over the curator duties to monitor the ongoing important events that shape our growing knowledge base about weight loss, and good health. The timeline can be "crowdsourced" for accuracy and relevancy, by including suggestions made in the comment section by interested visitors. All contributors get a nice thank you, with a citation referencing their social media profiles, if they choose. Would-be contributors can recommend new data points for the timeline by commenting at the timeline page itself or drop a suggestion at Clint Evans' Weight Loss Tips Facebook page.