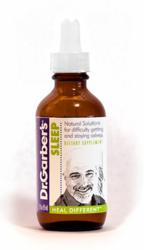 Now sold in the Philippines as well as in the US in Whole Foods Markets in California, Nevada, other retail chains, nationally through doctor's offices and through the website: www.drgarbers.com
Santa Monica, CA (PRWEB) December 17, 2012
Dr. Garber's Natural Solutions is pleased to announce their first international shipment. Represented by Brandstorm HBC, Los Angeles CA, the unique biotherapy, natural remedy formulas including sleep, depression and anxiety will be sold through a leading retail chain located in the Philippines.
Dr. Stuart H. Garber formulated the unique, condition specific, biotherapy formulas 10 years ago for his patients at his Santa Monica holistic medicine practice. The results were so positive that holistic doctors throughout the United States began to request the formulas for their own patients. Dr. Garber turned to experts who helped him launch the Natural Solutions product line in 2005. He was convinced to do so because as a single practitioner, he was only able to help thousands of patients over the course of his lifetime, this way he would be able to help the world heal naturally. The conditions addressed by the product line include anxiety, sleep, depression, lung, bone strength, female hormone balance, joint, allergy, constipation and diarrhea.
Whole Foods Markets first introduced the product in four Southern California stores and now with the additional help of BrandstormHBC, the product line is presently carried in 44 Whole Foods Markets in California, Nevada, other retail chains, in holistic medical practices throughout the US, via the product website and now the Philippines.
Dr. Stuart H. Garber, D.C., Ph.D has been practicing holistic medicine since 1981. He has lectured to medical, dental, chiropractic and acupuncture groups in the United States, Europe, Asia and the Caribbean. In 1997 Dr. Garber became the first person in the United States to receive a Ph.D. degree in homeopathy. He is the developer of Dr. Garber's Natural Solutions line of condition specific biotherapy formulas that are sold in Whole Foods Stores in California, other retail outlets, through doctors offices and his website. The sleep formula is the number one seller in the product line. He practices in Santa Monica, CA where he also conducts research in homeopathic medicine.