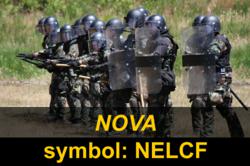 Less-lethal stun technology...
Destin, Florida (PRWEB) December 13, 2012
Nova-USA.com: Nova EID, PLC (trading symbol 4NE in Germany and NELCF in US) announces today its listing on the S&P Capital IQ Corporation Records Listing Program.
Information about Nova EID now available includes in-depth descriptions of its business operations, share price, dividend history, shares outstanding, company financial position, earnings, and full income statement and balance sheet.
Nova EID manufactures and distributes less-lethal electric-pulse-technology stun devices to law enforcement and military nationwide and trains law enforcement personnel and trainers on the equipment.
FORWARD LOOKING STATEMENTS: This document may contain forward-looking statements protected by the Private Securities Litigation Reform Act of 1995, as amended. Such statements include words like "anticipate," "hope," "assume," "expect," "project," "believes," or similar words. Actual results may differ from those results indicated by forward-looking statements. Readers of this document should not assume results will be as indicated by forward-looking statements. There are a number of factors, many beyond the control of or beyond the ability to foresee of Nova EID, that determine actual results. Neither this document nor any of its contents are an offer to sell any securities, investment advice or a solicitation of any offer to purchase or sell securities. URL's referenced above do not incorporate any content into this document.