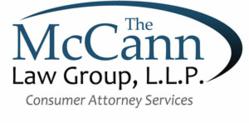 A robo-signing scandal was uncovered in late 2010 that created an artificial decline in foreclosures
Jacksonville, FL (PRWEB) December 12, 2012
The housing market has begun to stabilize in many states, but foreclosure rates are still high in places like Florida, New Jersey and New York. Consumer Attorney Services hired additional attorneys and staff in December to increase their efforts to protect homeowners against a second wave of foreclosures.
Foreclosure rates skyrocketed and claimed millions of homes as a result of the burst of the housing market bubble in 2007. While dealing with the large number of foreclosure cases, a robo-signing scandal was uncovered in late 2010 that created an artificial decline in foreclosures, according to a December 2012 Forbes article titled The Foreclosure Crisis Isn't Over Just Yet by Morgan Brennan.
Many mortgage lenders delayed their foreclosure proceedings in judicial states to review cases for robo-signing and to ensure the foreclosure process had been executed properly. The delay in foreclosure proceedings created an artificial drop in foreclosure rates that would soon bounce back with a second wave of foreclosures.
The second wave of foreclosures has begun, and places like Florida are feeling the effects. According to the December 2012 Forbes article, The Foreclosure Crisis Isn't Over Just Yet, as of October, 2012, foreclosure rates in Florida are 11% which is significantly higher than what is generally considered a healthy rate of 1%.
Consumer Attorney Services added many new attorneys to fortify their team of foreclosure defense professionals. There are now more than 210 attorneys with Consumer Attorney Services across the nation.
The foreclosure defense professionals at Consumer Attorney Services stay busy. In the month of November, they successfully protected 131 homeowners in non-judicial states from losing their homes. Holiday celebrations are just around the corner, and Consumer Attorney Services wants homeowners to have a safe and secure place to enjoy the holidays.
Consumer Attorney Services is a full service consumer advocacy law firm founded in Jacksonville, Florida, helping families with foreclosure defense, debt settlement, bankruptcy, and more. Consumer Attorney Services hopes their new additions of attorneys will help battle the second wave of foreclosures, and meet the rising demand for foreclosure defense professionals.