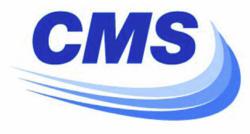 Woody will develop additional services to both customers and prospects
New York, NY (PRWEB) December 13, 2012
Com-Pak Services and CMS, Complete Management, Inc. and Affiliates (CMS) are pleased to have Woody Anderson join us as Senior Executive, Business and Client Development effective immediately. Com-Pak Services is a leader in the production and distribution of targeted direct messaging, primarily by mail. The CMS Network, with operations in Manhattan and Brooklyn, is an industry leader in global logistics and courier services as well as facilities management. Anderson's primary focus will be in the tri-state markets working from his office on Long Island.
"We are pleased to be able to attract a talented individual like Woody to drive our sales and client development process for both companies" say Bob Hothem, Vice President, Sales and Business Development for Com-Pak Services "Woody's 25 years' experience in direct messaging procurement, production and delivery logistics coupled with his keen knowledge of these geographic markets make him the ideal candidate to spearhead the selling efforts for this new venture.
Lenny Santorelli, CEO of CMS adds that "We are becoming more aggressive in the marketplace and the addition of Woody will help drive added growth. He will expand on our existing foundation of business and develop additional services to both customers and prospects as we grow our customer reputation in these markets."
About Com-Pak. Riverside Acquisition Group, LLC, an investment group backed by Maidstone Capital Corp., acquired the assets of Com-Pak Services, Inc. in November 2011. Riverside continues the trade name and operations of Com-Pak. The company is located at 365 New Albany Road, Moorestown, New Jersey. For more information, see http:http://www.com-pak.com.
About CMS. CMS is a leading independent provider of Local and international mail and worldwide delivery services, Messenger and trucking services, Facilities setup and management for more than 40 years. For more information, see http://www.cmsnetwork.com.