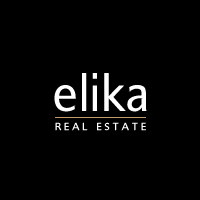 (PRWEB) December 18, 2012
Gea Elika, Principal Broker of Elika Associates has been awarded the Certified Negotiation Expert (CNE®) designation by the Real Estate Negotiation Institute (RENI). The CNE® is earned by real estate professionals after successfully completing formal negotiation training. Agents who receive this certification are in the top 1% of all agents nationally.
Gea Elika assists local and international buyers of residential properties in the New York City area. Since the inception of Elika Associates, Gea Elika has garnered both international recognition for their in-depth knowledge and experience when assisting buyers find a new home or investment property. The company has established itself as the premier buyers brokerage in Manhattan and a definitive leader for buying New York City apartments and townhouses.
With professional negotiation skills, buyer agents are able to help clients obtain better results when purchasing New York City real estate. CNE® agents have a powerful competitive edge because of their ability to 1) communicate effectively to uncover more information, 2) help clients understand their options, 3) work collaboratively with others, and 4) resolve deadlocks. CNE® agents have a thorough understanding of how to negotiate effectively to help achieve their client's goals.
The Real Estate Negotiation Institute is the leading negotiation training and coaching company in the real estate industry. Tom Hayman, the CEO and Co-Founder of the Real Estate Negotiation Institute, is a professional negotiator with 35+ years of negotiation experience, including 25 years with The Procter and Gamble Company (Fortune 50 company). Hayman asserts "Any Buyer or Seller who hires a CNE® agent can feel confident they have one of the best trained negotiators in real estate. They should achieve superior results and have better resolution of all issues when represented by a CNE® agent."
About Elika Associates
Elika Associates is New York's premier buyers agency. Elika exclusively represents the buyer and provides exceptional services tailored to each discerning client's unique real estate needs. Elika provides buyers with expert unbiased assistance while finding, managing and negotiating the purchase of New York City real estate. Elika Associates is a proud member of REBNY, NAEBA and REALTOR(TM).