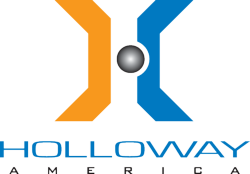 We're pleased to engineer process skids and equipment that save customers considerable time and money.
Springfield, MO (PRWEB) December 13, 2012
HOLLOWAY AMERICA recently introduced Project Engineer Danny Minor, whose direction will strengthen the company's skidded process systems, vessels and equipment capabilities. After completing the search for an expert on process skid systems, HOLLOWAY chose Minor for his leadership skills and extensive experience designing process skids that meet customer-specific performance needs in the food and dairy, beverage, cosmetic, chemical, oil, gas and petrochemical industries. "Danny shares our dedication to unsurpassed service, and he understands that custom fabrication requires working closely with the customer to discover exactly what will benefit each company," Sales Engineer Randy Colwell said.
Minor has more than 25 years' experience with modular process systems and automation equipment and has designed and managed projects for an impressive list of brands including Procter & Gamble, Kraft Foods, Dairy Farmers of America (DFA), General Electric (GE), Air Liquide and many more. His engineering projects for these and other companies has ranged from small, stand-alone equipment to multi-million dollar process systems.
"I've been familiar with HOLLOWAY's stellar pressure vessel fabrication work for many years, including their Precision Stainless vessels, and I'm glad to join such an industry leader," Minor stated. "I'm excited about my role, which is to engineer process skids and equipment that will save the customer considerable time and money by automating intricate processes." Minor was hesitant to sound boastful, but others at HOLLOWAY made it clear his detailed understanding of process skid systems leaves the company better positioned to design, fabricate, and install systems that meet each customer's unique needs and exceed high expectations.
A well-designed process skid, often produced with custom fabrication, provides significant advantages over stick-built equipment (assembled one piece at a time), because the skid system arrives ready for the customer to simply connect and use. The drastically reduced installation time required minimizes output interruptions, making the systems highly popular.
After adding Minor to an already-experienced staff of engineers and craftsmen, HOLLOWAY has solidified its capabilities to design and fabricate an array of process skids:

Smart tanks
Water treatment systems
Filtration systems
Blending systems
Batching systems
Valve manifolds
Distillation systems
In addition to providing on-site training for operators and maintenance personnel, HOLLOWAY typically equips each skidded system they deliver with the following features:
Tanks, pumps, valves, piping and controls assembled on a tubular steel frame
Turnover Package (TOP) containing necessary information about the given system
Factory Acceptance Testing (FAT) documentation
From simple, portable smart tanks to large-scale equipment, HOLLOWAY offers extensive engineering and fabrication expertise. For more information about custom steel fabrication services, contact HOLLOWAY AMERICA at 417.863.0077 or by email at info(at)HollowayAmerica(dot)com.