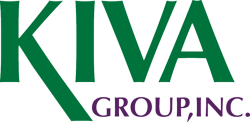 Event will give institutions insight into how they can boost branch sales by equipping tellers as the front line in sales, service and CRM.
Bedford, NH (PRWEB) December 12, 2012
KIVA Group, Inc. announced today that it will host a complimentary webinar for banking and credit union executives on January 14, 2013. The event will provide attendees with valuable insight into how their institutions can boost sales in the branch by engaging tellers as the front line in sales, service and customer relationship management (CRM).
The one-hour event, hosted by Michael Baker, president and founder of KIVA Group, Inc., will feature research findings and insights from Nicole Sturgill, research director, Retail Banking & Cards at CEB TowerGroup. She will examine the direction branch sales and service will take moving ahead, address how institutions can maximize branch sales, and identify the key technology capabilities that will equip tellers to get in the game.
Starlene Ashley, assistant vice president, Member Service at Security Service Federal Credit Union (SSFCU), an institution with $6.7 billion in assets and 70 branches serving Texas, Colorado and Utah, will present the credit union's strategic approach to capturing sales and referrals within the natural flow of service at the teller line, and share recent benchmark analysis.
Event Details:
Tellers & CRM—from Transaction Processors to Revenue Generators
Date & Time: Monday, January 14, 2013 at 11:30 a.m. EST
Who Should Attend:
The recommended audience for this webinar is CEOs, presidents, COOs, CIOs, and senior executives who oversee any/all of the following: retail banking operations, CRM, customer experience management (CEM), customer and member service, sales, marketing and information technology.
How to Register:
Attendees may register directly for this event via the link provided above or contact Tracey Frederickson at +1.603.880.7413 or ttfrederickson(at)kivagroup(dot)com.
About KIVA Group
KIVA Group is a global provider of customer interaction and experience management software for financial institutions. The Company's CRM/CEM, unified sales and service, and unified delivery channel solutions help institutions create a consistent, personalized experience for customers—with every interaction. The KIVA Respect™ open technology platform and multi-channel applications connect customer, product, sales and service information to give institutions an unprecedented ability to manage the whole customer relationship. With KIVA's software, organizations gain access to the current and historical interaction information they need – across multiple data sources – to provide exceptional service as well as identify and capture new sales opportunities. For more information, visit http://www.kivagroup.com or contact us at +1.603.641.5482.