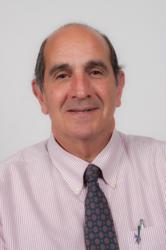 White Plains, NY (PRWEB) December 11, 2012
LSW Chauffeured Transportation is pleased to announce the promotion of John D'Agostino to Fleet and Driver Manager.
In this new position, John will be responsible for recruiting new LSW drivers, as well as creating a comprehensive on-going training program to educate employees on everything from proper dress code to safety regulations. In this role, John will administer employees' records and ensure compliance of all regulations. In addition, John will be responsible for developing and managing LSW's rigorous vehicle maintenance system.
"John joined LSW Chaffeured Transportation in 2010 as a chauffeur. His dedication and experience made him the obvious choice for this newly created position," said Melissa Thornton, CEO of LSW Chauffeured Transportation. "At LSW, John is a highly respected member of our team. LSW prides itself on our dedication to the service we provide, and as our business expands throughout the Westchester and Fairfield County markets, we are confident that John will ensure our continuing level of superior service to our customers."
Prior to his employment with LSW, John was employed by the New York City Board of Education for 37 years. While teaching he was also a part-time limousine driver for 15 years. Melissa added, "John's background in education, combined with his experience as a chauffeur renders him an ideal leader for LSW's fleet team."
###
About LSW Chauffeured Transportation
LSW is a full-service chauffeured transportation company founded in 1978. Based in White Plains, N.Y., LSW has established itself as a world-class transportation service providing a fleet of luxury cars, sedans, SUVs, busses, and mini coaches and a global network of more than 550 affiliate providers. Led by CEO Melissa Thornton, LSW is one of the first certified minority- and woman-owned limousine services in Westchester County. The company continues to maintain an impeccable reputation with exceptional service. LSW is located at 10 New King Street, Suite 209, White Plains, N.Y. 10604. For more information or to make a reservation, LSW can be reached at 1-877-878-LIMO and emailed at reservations9at)lswlimo(dot)com.