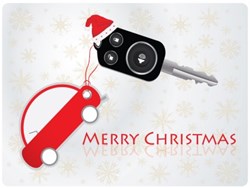 Greenville, SC (PRWEB) December 12, 2012
Car Loans Search is an esteemed online business that provides auto loans to anyone, regardless of their credit score. They recently added a section to their site that is designed to offer professional financial advice to anyone browsing their page. One of their latest posts is based on the subject of bankruptcy, and how it can be dealt with and overcome.
Bankruptcy is something regarded by most as a negative object, but one must remember that it was made to be a tool for those in need of an escape. When ventures fail, or when life is hard, sometimes it is best to seek an exit.Car Loans Search offers many sources of information and expert advise on the matter of bankruptcy. One of their posts entitled "Get Through Your Bankruptcy With These Tips" was authored to be a help-aid to those struggling with their bankruptcy. The message has many valuable tips and sects of information for anyone who has filed or will be filing a bankruptcy.
Car Loans Search is fully based on helping those in need of a break. They put in the extra hours to find auto loans for their clients instead of the client spending endless hours searching on their own. They also offer free advice from the top professionals and experts in finances and credit lending. "I understand how depressingly difficult loans, credit, and bankruptcy can be to deal with, I created Car Loans Search in an attempt to help others succeed where I have failed in the past, let me teach what I have learned from experience and offer others the chance to skip painful steps in the financial ladder." –David Anderson, CEO of Car Search Loans.
Car Loans Search was specifically designed to help those with bad or no credit history obtain an auto loan. Anyone can be approved no matter what their history is like. The system works by sending each application through a pre-established network of lenders chosen by Car Loans Search. The lenders compete over a client's case, this ensures that they will offer their lowest rates for high quality loans.
About Car Loans Search
Car Loans Search is the #1 provider of national and local auto loans. Our approval process is fast! We understand that it can be embarrassing and frustrating to not be able to qualify for a car loan or student auto loan that would enable you to purchase the proper vehicle for you or your family. The approval process starts with the car lender. We provide people with the best auto lender network. Get approved for an auto loan fast! Drive your dream car home. Car Loans Search will never turn anyone down.