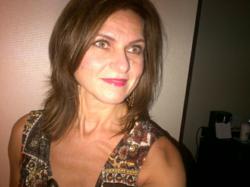 Toronto, Ontario (PRWEB) December 12, 2012
The best in e-business are divulging their proven digital strategies at Internet Marketing Conference (IMC) in Toronto from March 20-21, 2013. With three internationally recognized keynote speakers on the roster, attendees will receive a complete rundown of what it takes to manage a ragingly successful – and seamlessly integrated – multi-platform campaign.
Karen Gordon, the NHL's Director of Digital Media, kicks off the conversation with her keynote on the Power of Multi-Platform Marketing.

For the past four years, the NHL has been investing in products that give its tech-savvy fan base a chance to engage in the game across multiple platforms.
Gordon will share the secrets of how they transformed their existing television and in-arena audiences to rabidly loyal digital consumers.
Taking the stand that the best offense is a solid defense, Randall Craig, President of 108 Ideaspace and author of many books including Online PR and Social Media, will deliver a keynote on the Social Media Disaster Zone: Identifying the Risks and Avoiding Them.
Organizational identity theft, failed social media initiatives, disconnected online and offline efforts – the potential for disaster in today's digital world is real, but practical solutions are available.
Using online tactics learned from many years on the job, Craig will provide attendees with a list of specific to-do items to cut down on dangerous social media risks.
Gordon and Craig will be joined by keynote speaker Casie Stewart. The Director of Social Media at Community Agency and an award-winning blogger, Stewart has also worked for many of the world's leading brands, including Pepsi, Ford, Converse, Durex, Virgin America and more.
With its multiple networking opportunities, IMC Toronto gives digital marketers a unique chance to connect with international peers. Sessions focus on all aspects of Internet marketing, from content (email, video, web and SEO) and community strategies to effective campaign tactics (digital, social and mobile) and performance measurements.
Register before December 21 for IMC Toronto (March 20-21, 2013) and save up to $500 off the full price.
About Internet Marketing Conference
Internet Marketing Conference, running since 2000, is an international conference concerning numerous aspects of e-business. The conference tackles subjects such as web strategy, social media, onsite behavioral targeting, competitive intelligence, web analytics, multivariate testing and all aspects of eMarketing (search marketing, affiliate marketing, etc.).
Attendees will be able to:
Take home practical, tactical advice that they can apply immediately
Get up to speed on marketing technology without becoming an engineer
Improve their ability to manage multiple campaigns across multiple platforms
Learn how to get insights out of data without becoming a statistician
About Rising Media
Rising Media is a global events producer excelling in Internet and technology-related conferences and exhibitions. Rising Media-produced events include Data Driven Business Week, eMetrics Summit, Conversion Conference, DemandCon, GAUGE, Predictive Analytics World, Text Analytics World, Affiliate Management Days, Building Business Capability, Social Media Economy Days, Web Effectiveness Conference, Search Marketing Expo, SemTech and Social Gaming Summit in the US, Canada, UK, France, Germany, Sweden, Finland and Australia.