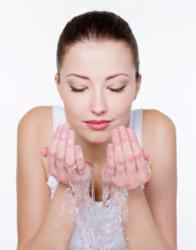 Anaheim, California (PRWEB) December 13, 2012
With the winter holidays fast approaching, DrSkinSpa celebrates the season with a giveaway contest to be held from 12/13/2012 to 12/27/2012. The entrants are being asked to like and follow the company on its Facebook or Twitter pages, and also to enter "I want Ageless Derma Cleanser" as their status or tweet. The five holiday contest winners will receive two Ageless Derma Glycolic Anti Aging Cleansers each. Results of the contest will be announced on the company's Facebook and Twitter pages when the deadline ends.
Tweets should be directed to @DrSkinSpa . The Facebook page can be accessed at Dr-Skin-Spa Contestants must enter the appropriate phrase and either like or follow DrSkinSpa, depending upon which social media site is being used. There is no entry fee or purchase necessary to be eligible to win the Ageless Derma Anti Aging Glycolic Cleanser. The contest is open to U.S. residents only.
DrSkinSpa provides consumers with some of the world's more prestigious and natural beauty skin care products. The Ageless Derma brand, in particular, is famous for being on the forefront of scientific skin care research innovations. The anti wrinkle, youth-restoring company is known for its skin care line that utilizes natural ingredients to provide effective results. Current users are dedicated to this affordable skin care line that does not use harsh ingredients or toxic chemicals in their products. The company's motto is "ageless skin through science."
The Ageless Derma Glycolic Anti Aging Cleanser being given away in the December contest promises to effectively remove all traces of makeup, grime caused by pollution and from other sources, in addition to turning back the clock on the premature aging process. The glycolic acid in the cleanser exfoliates dead skin cells, revealing newer, younger-looking skin. With this gentle exfoliation, a more radiant, youthful appearance is guaranteed. The glycolic acid has the ability to penetrate the skin's layers and exfoliate dead cells, stimulating new activity.
Natural ingredients are a hallmark of the Ageless Derma production line. The Anti Aging Glycolic Cleanser up for grabs contains the latest buzzword in skin care: CoEnzyme-Q10, or ubiquinone. This is a strong antioxidant that works deeply within the skin to rebuild collagen and elastin. Free radical damage is avoided with the use of CoEnzyme-Q10 included in this cleanser. Natural aloe juice is also a key ingredient. It soothes and heals dry skin, relieving the effects of UV exposure, a true wrinkle-causing agent. The Ageless Derma cleanser also has soluble collagen included in it.
The contestants who win this Glycolic Anti Aging Cleanser can look forward to skin that will be reinvigorated with youth and beauty with daily use of the product. DrSkinSpa encourages its current customers and potential new clients to enter their holiday giveaway before the contest ends on December 27th.