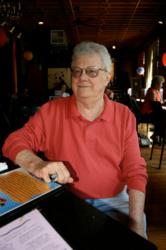 Monterey, CA (PRWEB) December 12, 2012
A friend of Paul Sybert's was in a lot of emotional pain. The advice was given when he felt the pain to just say the name of Jesus. When Paul's friend said the name "Jesus" the pain lessened. Saying the name Jesus he no longer suffered and was feeling better. It was this thought that made Paul Sybert think of the power of just saying Jesus' name. Then Sybert said His name "Jesus, Jesus, Jesus." This was on Paul Sybert's mind as he wrote the song, "Mention of His Name".
The Dead Sea Scrolls found in Quamran by a shepherd about the early life of Jesus as an Essene influenced Paul Sybert's writing of this song.
Paul Sybert wrote this song and "The Mention of His Name" can now be announced. Later he recorded the song in the studio and included it on his CD, "Spiritual Songs." Later that same year he had a stroke that seriously affected the left side of his body and my ability to play the guitar. The "Mention of His Name" is on my CD, "Spiritual Songs".
It is available on his website: http://www.paulsybert.com on page "order from Paul (Listen here)".