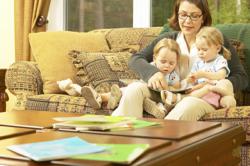 Commitment to Service Since 1989
Sacramento,CA (PRWEB) December 17, 2012
Probate is the process of transferring property to heirs after someone dies. This process is accomplished under the direction of the court. Probate can last anywhere from 6 months to 2 years before the distribution of an estate. A Will is a one way ticket to probate. The worst mistake is not doing any pre-planning at all. The solution to avoid costly probate fees is having a Revocable Living Trust.
A Revocable Living Trust is a document which allows someone to distribute assets to heirs without the supervision of the court. Placing assets in a trust provides an orderly way to handle distribution of an estate in case of death. A trust avoids probate. Avoiding probate saves heirs lots of money and a long tedious court process that could have taken up to two years. Trustor (the person who establishes a trust) retains 100% control of an estate during their lifetime. A living trust can be amended or revoked at anytime. The establishment of a revocable living trust could be one of the biggest estate planning steps ever taken.
Once the living trust documents are signed by the Trustor, the transferring of assets into the trust is necessary. Unless this critical step is taken, the living trust may have to go through the probate process.
Terry J. Bergin, President/CEO of Affordable Legal Aid, Inc stated that are staff is friendly, knowledgeable and is sensitive to your needs during this important time in your life. Our team has over 50 years experience to guide you through this process. We are a referral type business and strive to provide excellent service while staying within your budget. We realize that without you the client, we would have to close our doors. We are here to help you and appreciate your business
Affordable Legal Aid, Inc
Sacramento: 916-971-3055
Roseville: 916-783-3114
123legalservices.com