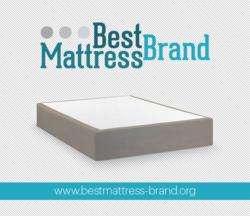 Tempe, AZ (PRWEB) December 11, 2012
Mattress research blog BestMattress-Brand.org announces its official launch as a destination intended to promote consumer research on beds and brands.
Consumers researching new mattresses are often overwhelmed by the sheer number of mattress brands and types on the market, and finding the best options can be intimidating. From memory foam to innersprings, dozens of brands can claim to be the best but customers want to know whether or not they live up to these claims.
The new blog will cover informational news related to the mattress industry and assess top mattresses and brands.
The primary focus of Best Mattress Brand will be assessing the claims of popular mattress brands to see how they compare to consumer reviews on first and third party websites. They will conduct this research via analysis of reviews and provide summary assessments for readers to help make the research process easier and more efficient.
News stories relevant to the niche include the introduction of new mattress technologies, new brands, and new lines within existing brands, as well as customer preference and sleep studies involving effects of mattresses.
The initial blog post provides an insight into the blog's niche, with an assessment of Consumer Reports' 2012 release on the best mattresses based on consumer satisfaction surveys. The assessment is titled "Consumer Reports' Best Mattress Brands of 2012" and also features a write up of top mattress brands based on both reviews and popularity.
As readership grows, the blog also plans on conducting opinion polls and first party research related to mattress satisfaction and consumer shopping habits, to create additional value for their consumer readership.
BestMattress-Brand.org is a mattress research blog designed to provide information to mattress shoppers. With a mission to make bed shopping easier, editors provide unbiased assessments of manufacturer claims and customer satisfaction. The blog also features industry news and brand reviews based on first and third party research, and offers weekly newsletters for subscribers.