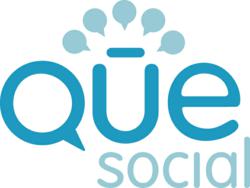 The QUEsocial platform is a perfect solution to help credit unions leverage social media in a way that yields meaningful business results that go beyond marketing.
Chicago, IL / Madison, WI (PRWEB) December 13, 2012
QUEsocial, a social business enablement platform, and Filene Research Institute, a nonprofit think tank for the North American credit union industry, today announced a partnership that will provide the nation's 7,300 credit unions with the tools and resources needed for their employees to use social media as an effective every day work tool. Beginning in January 2013 with a pilot program to at least 50 credit unions, the QUEsocial platform will be widely offered to North American credit unions.
The partnership extends the series of recent innovations introduced by Filene Research Institute to strengthen the competitiveness of the credit union industry, and will provide individual credit unions and their employees with everything they need to use social media as effectively in their everyday work:

Exclusive Filene customized e-learning that helps employees develop the skills to use social media effectively for specific job functions
Content distribution that delivers relevant content to employees via SMS/email for easy sharing to their social channels
Gamification that motivates and rewards employees to convert social media activity into business outcomes
Business metrics that integrate with salesforce.com, recruiting tools and other enterprise systems, to demonstrate real ROI
"The QUEsocial platform is a perfect solution to help credit unions leverage social media in a way that yields meaningful business results that go beyond marketing. Our research demonstrates that social media has become an expectation for consumers today. Credit unions that utilize social media for engagement can drive stronger business results across functional areas including recruiting, marketing and public relations and member service. Filene is thrilled to bring credit unions a solution that translates our research into actionable results that will positively impact their members," said Mark Meyer, Filene Research Institute CEO.
The QUEsocial/Filene Research partnership will provide credit unions with a cost effective social media solution that is easily implemented, scalable and relevant across the organization, from business development, recruiting, customer service, marketing and product development. QUEsocial is the first social business solution that extends beyond marketing and enables organizations to benefit from the power of their employee's social networks.
"Filene Research Institute has established an impressive record of injecting actionable innovation into credit unions, and we are thrilled to be part of that," said Patrick Rooney, QUEsocial CEO. "By ensuring employees know how to use social media for business, and making it easy for them to convert social activity into business outcomes, credit unions can expand their reach and impact, and efficiently work to achieve their business objectives."
Pricing
Pilot participants will receive a 25% discount during the pilot, and 10% thereafter. If you are a credit union interested in participating in the pilot or to request pricing information, please contact: Tansley Stearns via email at: tansleys(at)filene(dot)org.
About Filene Research Institute
The non-profit Filene Research Institute is a consumer finance think tank serving the North American credit union system of $1.5 trillion in assets and more than 106 million members. Filene publishes objective research and fosters consumer-focused financial innovation. The Institute collaborates with leading researchers and academic institutions worldwide. For more information contact Tansley Stearns at 608.661.3753.
About QUEsocial
QŪEsocial is a Chicago-based technology company dedicated to making it easy for companies to focus and channel their efforts to achieve tangible business results. The QŪEsocial technology platform is a flexible SaaS platform that combines e-learning, content delivery, gamification and analytics to make it easy for companies to take social business beyond marketing and into the hands of sales, recruiting, customer service and product development. For more information, please visit http://www.quesocial.com. For more media inquiries please contact Michelle Hellyar at 773.791.3675.