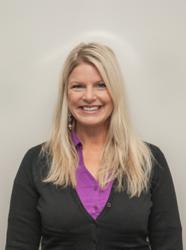 Hagerstown, MD (PRWEB) December 13, 2012
Power Marketing, LLC, a full-service Internet marketing, web design, public relations and marketing strategy consulting company, is excited to announce that Tracie Hovey has joined the team as business development director. Within this role, Tracie will help better client relations and ensure the Power Marketing team uses the latest brand identity and marketing strategy techniques to deliver sales, traffic and brand improvement to all clients.
In her new position, Tracie is responsible for managing contacts between Power Marketing and new and existing client accounts, ensuring constant communication and that the creative department is meeting all client expectations. Tracie has primary input in developing strategic marketing plans. After plans are developed and presented to clients, Tracie is responsible for estimating, acquiring approvals and carrying out strategic marketing plans on a daily basis, as well as representing the concepts to the creative department and the client.
Before joining Power Marketing, Tracie served as development director for Star Community, Inc., where she developed strategic marketing plans and public relations campaigns, managed all communications and more. She has worked as a public relations director for the past 10 years with various nonprofits, government agencies and film festivals. As part of one public relations campaign, Tracie directed a documentary film titled "Secrets to Love," which won numerous film festival awards and was distributed by PBS. "I love working in the community and developing strategic marketing and public relations plans," she says. "It's exciting to watch it all come together."
Tracie has a bachelor's degree in journalism from California State University and will graduate in February with a master's degree in strategic public relations from George Washington University. Tracie is vice president of the Maryland International Film Festival, which she helped establish in Hagerstown two years ago to support the talents of independent filmmakers. She also serves on the legislative committee for the "Washington County: We Mean Business!" reception and the Hagerstown-Washington County Chamber of Commerce.
"Adding Tracie to our team is very exciting," says Power Marketing President Brian Flook, MIRM. "Her education and experience in public relations will bring a new expertise to our team. She will be focusing her efforts on the metropolitan markets to help us expand into Washington, D.C. and Baltimore. With Tracie on board, we hope to begin providing full-service public relations services to our clients."
Combined, the Power Marketing team has more than 145 years of collective experience offering creative marketing communications that deliver sales, traffic and brand improvement to clients. To learn more about Power Marketing's team, services or clients, visit their website.
About Power Marketing:
Power Marketing, LLC is a full-service marketing firm with more than 20 years of hands-on experience in marketing strategy, Internet marketing solutions, SEO, marketing social media and web design. Power Marketing assists companies in maximizing their resources to improve their brand identity and sales success. For more information, please contact Communications Specialist Krista Scarlett, 301-416-7861, Krista(at)Power-Marketing(dot)com, or visit http://www.power-marketing.com.