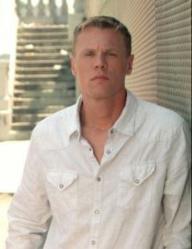 By holding drivers and companies responsible, we, as a law firm, hope to ignite change in the trucking industry and make our roads safer.
San Antonio, Texas (PRWEB) December 12, 2012
According to the firm, their injured client experienced serious injuries that required extensive medical attention as a result of the negligence of a truck driver, operating a company vehicle. According to court documents olice on the scene of the Texas truck accident attributed fault to the driver of the commercial vehicle that struck The Carlson Law Firm's client.
"One of the things I always hope to accomplish as a personal injury attorney is to help prevent future accidents by holding negligent drivers of commercial vehicles responsible for carelessness leading to serious accidents," said Partner Nicholas Pritchett. "By holding drivers and companies responsible, we, as a law firm, hope to ignite change in the trucking industry and make our roads safer."
In many situations where the victim of a trucking accident has experienced significant injuries, that victim may be made out to be the villain by the company involved, The Carlson Law Firm points out.
"In the case of our client, the trucking company determined their driver to be at fault," Pritchett notes. "The driver never reported to his own company or the police officer that our client was at fault in any way. Then, suddenly, the driver changed his story years later and tried to say our client stopped in the middle of the highway for no reason."
The sudden changes that occurred in The Carlson Law Firm's client's case is the perfect example of why it is so important for victims of accidents to seek the advocacy of an experienced 18 wheeler accident attorney, who can protect one's rights even as insurance and commercial companies struggle to protect their own bottom line.
"These companies not only don't want to pay, but they invade people's privacy by following them around and stalking them. Only when they don't catch clients doing something crazy do they pay," Pritchett adds.
According to Texas transportation code, drivers should maintain a distance from other vehicles traveling ahead, that will allow them to stop safely "without colliding with the preceding vehicle."
Inclement weather conditions, visibility and traffic can make the distance between vehicles an important aspect of safety, protecting surrounding vehicles from serious collisions, while allowing for adequate reaction times.
Occupants in a vehicle that rear-ends another may have a short period of time to brace themselves against the impact in contrast with victims in a vehicle ahead, who are often struck with no warning. Even a slight variance in the amount of time a victim has to react can sometimes make a difference in regards to the injuries sustained.
"When an accident occurs, victims can quickly be overwhelmed with mounting medical bills, financial hardship, the need for medical care, difficulties at work and even a transformed quality of life at home," the firm's Managing Partner, Craig Carlson said. "We don't want our clients to suffer with the stress associated with their accident. Instead, we want to alleviate the anxiety and help them focus on getting well."
The Carlson Law Firm's client received $86,748.47 after all medical bills and attorney fees were paid.
For more information about Nicholas Pritchett and the Carlson Law Firm, call 800-359-5690 or visit http://www.carlsonattorneys.com