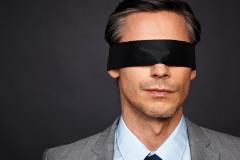 Understanding and expertise are key to planning for unprecedented occurrences like the pending fiscal cliff.
Grand Blanc, Michigan (PRWEB) December 12, 2012
Think back to late December 1999 and the global concerns regarding the turn of the century and the worldwide tech scare known as Y2K. What we are now facing, with the looming fiscal cliff, can be likened to the unease many felt leading up to January 1st, 2000. The effects of Y2K were supposed to be immediate and widespread. As we all know it was much ado about nothing. January 1st came and went and it had little to no impact on banking, utilities and other vital infrastructure as feared. Barnett Financial & Tax, a Financial Services Firm in Grand Blanc, Michigan, can help take away some of the anxiety people may be having relative to fiscal cliff fears.
The fiscal cliff effects would not be immediately apparent should the government fail to put avoidance measures in place by the end of the year. It is feared that the increased taxes and reduced spending would cripple the economy and cause severe market turbulence. The Republican Party has shown strong opposition to the President's plea for an increase to the debt ceiling. One of the possible solutions would be a higher tax on income earners of over $250,000 annually. Part of the problem with increased taxes on the so called wealthy is that many of the people that fall into this category are small business owners. It is widely feared that stifling the nations business owners and triggering additional payroll taxes will cause them to stagnate hiring and wage increases. Long term this would hurt the economy and contribute to negative unemployment numbers. A Financial Services Firm in Grand Blanc, Michigan, Barnett Financial & Tax, with its conservative approach, is ready to help families plan accordingly, even with the uncertainties that January 1st, 2013 will bring.
About Barnett Financial & Tax
Barnett Financial & Tax, Located in Grand Blanc, Michigan provides a team of highly qualified professionals, with backgrounds in Tax, Estate & Elder Law, accounting, and financial planning, who provide complete financial services for their clients. Further information about Barnett Financial & Tax can be found at http://www.BarnettMRPG.com.
About Rick Barnett
Richard A. Barnett is a Financial Planner with Designations as Certified Estate Planning Professional (CEPP), Christian Financial Consultant & Advisor (CFCA) and has a Master of Estate Planning (MEP). Mr. Barnett has been quoted over the past 20 years in the Flint Journal, the Grand Blanc View and has had appearances as a financial authority on local channels WJRT TV-12, WNEM TV-5 and WEYI TV-25. Rick can be heard weekly as host of the "Barnett Financial Hour" Thursday mornings at 8am eastern time on Supertalk 1570am or streaming live at http://www.supertalk1570.com. Also Mr. Barnett has been asked to speak on various topics of tax, investments, estate planning, etc from General Motors, Delphi, Genesee County, Hurley & Genesys Medical Centers, Michigan Association of Christian Schools as well as dozens of other Corporations, Unions, Churches and Associations.