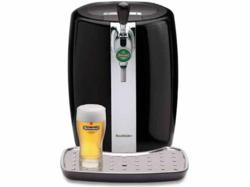 unlike men who can default to roses and candy, women need to put much more creative thought into Valentine gifts for men.
Boston, MA (PRWEB) December 14, 2012
The gifting experts at popular website Shot Hot Coffee out of Nose have released their annual list of the best Valentine gifts for men with prices ranging from $20 to over $600.
Valentines Day spending in the US is predicted to top the $15 billion mark this year trailing only Christmas as the largest gift giving holiday of the year. According to a survey by the National Retail Federation, women spend an average of $75 on their man at Valentines day. But unlike men who can default to roses and candy, women need to put much more creative thought into Valentine gifts for men.
"Men certainly have it easy when it comes to Valentine's Day gift-giving" said Chet Richfield, editor of Shot Hot Coffee Out of Nose. "Over 110 million roses will be delivered on February 14th and sales of chocolates will reach well over $4 billion. As for women, they have a much more difficult task in purchasing the perfect, most unique gift for their man."
The editors of Shot Hot Coffee Out of Nose have pulled together a list of sure-fire favorites for this Valentines Day season. Topping their list this year is the Beertender tap machine by Krupps. This compact beer serving device retails for under $100 and can fit the new Heineken mini-keg that is now carried by most liquor stores. It's great for entertaining and perfect for the beer lover who prefers to drink his beer fresh from the tap.
For the game lover, there's the new 3-in-1 swiveling game table that allows a quick transition among air hockey, pool and table tennis. This full-size gaming product retails for around $700 and it's perfect for home offices, basements or man-caves.
Another hot product this year will be the new Kohler Moxie Wireless Shower Head Speaker. This ingenious device takes the place of a current shower head and allows the user to wirelessly connect to his iPhone, Smartphone or MP3 player. Since the product is built by Kohler it offers a great massaging shower spray along with full and rich stereo sound that will fill up an entire bathroom with music. This product retails for $199.
Top 10 Valentine Gifts for Men
1. Kohler Wireless Shower Head Speaker - connects to smartphone or MP3 $199.00
2. Krups/Heineken Beertender - mini keg server $99.00
3. 3-in-1 Swiveling Game Table - Air Hockey, Pool and Table Tennis $680.00
4. Desktop Fireplace - realistic mini fire for the office $87.00
5. Kettle Pizza Grill - make authentic wood-fired pizza easily $115.00
6. SHEEX - High performance bed sheets $199.00
7. iPad Guitar - fit your iPad into the guitar's body and strum away virtually $100.00
8. World's Strongest Coffee - 1lb bag. Drink it if you dare $19.99
9. Pabst Blue Ribbon Neon Beer Sign - perfect for the man cave $110.00
10. Less Lethal Shotgun - protects the family with beanbag or paintball ammo $75.00
Over 32% of all Valentines Day gift spending will be done online this season according to Javelin Strategy & Research. "For women the task of finding the perfect Valentine gift for men is made much easier by the Internet." added Richfield. "Men can simply order roses on the phone or purchase chocolates at the local grocery store. But women need to get creative and search for a unique gift. At Shot Hot Coffee Out of Nose, we've done the hard work for you. Just log on and see all the wonderful, memorable Valentine gifts for men."
Shot Hot Coffee Out of Nose is an Internet purveyor of unique gifts and fresh gadgets. You can visit their website at http://www.shothotcoffeeoutofnose.com.