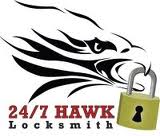 This time of year is tough for business owners with it being peak crime season.
Seattle, WA (PRWEB) December 12, 2012
Puget Sound locksmith company, Hawk Locksmith announced today they are offering a holiday freebie for their commercial customers. Buy your first commercial lock at 40% off and get your second and third lock free. This is a dream come true for anyone trying to secure their business during peak crime season. In addition to the holiday freebie they are offering 15% off for new commercial customers.
A representative for Hawk Locksmith recently stated, "This time of year is tough for business owners, and with it being peak crime season we thought we would help with this holiday offer. Business owner can now leave work knowing their business will be the same as they left it, safe and secure. Being a Puget Sound Locksmith, we try and offer as many discounts as we can to help our community. We love Seattle and the surrounding cities, and in our view, to have a great community the people and businesses need to take care of each other. When you call us we will give you an honest upfront price, unlike our competitors who tell you a general price then hike the rate once they finish the job. Being upfront and honest show integrity, and at Hawk we have integrity and a passion for our community. So from all the employees at Hawk Locksmith we hope you have a safe and happy holidays."
About Hawk Locksmith
Hawk Locksmith has built a reputation for being one of the most affordable and trustworthy locksmith company in the Seattle Washington area. They are fully licensed, bonded, insured, and hold a A rating from the BBB with no complaints. They mainly use American made products, which is great for the economy. Some of the locksmith services they provide are residential, commercial, industrial, and auto. They also provide emergency lock out services 24 hours a day, 7 days a week. This Seattle locksmith company employs highly trained technicians who offer a fast and reliable service to the Seattle area. Serving as the Puget Sound locksmith, Hawk services major Seattle areas such as, Mercer Island Locksmith, Snohomish Locksmith, Kent Locksmith, Maple Valley Locksmith, Normandy Park Locksmith, Puyallup Locksmith, Renton Locksmith, Sea-Tac Locksmith, Sumner Locksmith, Tacoma Locksmith, Tukwila Locksmith and many more, call for more service areas.
Avoid locksmith scams, make sure to have the number of a local locksmith in your phone before you need their services.
For more information about Hawk Locksmith and their holiday discounts, please visit http://www.hawklocksmith.com/.
# # #