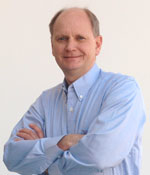 "Self-employed people who take advantage of all possible business tax deductions may move themselves into a lower tax bracket. If they can drop themselves into a lower tax bracket, that means they can save taxes beyond the deductions they have taken."
Siesta Key, FL (PRWEB) December 11, 2012
Self-employed business owners who take advantage of the small business deductions available to them could be better off than their tax bracket suggests. LegaLees Corporation has compiled ten critical tax tips that any small business owner can use.
"Self-employed people who take advantage of all the deductions possible may find themselves in a lower tax bracket. Many small business owners are barely making ends meet. If they can save some taxes that may make the difference between a profit and a loss this year," said attorney Lee Phillips.
The self-employed tax rate is currently a matter of political discussion. Is it too high? Is it too low? It is a battle that needs to be resolved. The argument revolves around the importance of encouraging small businesses to succeed, so that they can continue to hire American workers.
Small business tax deductions are defined by the Internal Revenue Service as ordinary and necessary expenses made to keep a business going. Mr. Phillips notes, "Self-employed people who take advantage of all possible business tax deductions may move themselves into a lower tax bracket. If they can drop themselves into a lower tax bracket, that means they can save taxes beyond the deductions they have taken."
The sad truth is a lot of businessmen fail to take advantage of the many deductions that could make a big difference in their bottom line. Mr. Phillips has written a course on Ten Tax Tactics to help small businessmen take advantage of deductions and lower the self-employed tax rate they pay. Because of the positive response, he has made these Ten Tax Tactics available on LegaLees.com. The point is that everyone with a business should take advantage of all the possible tax deductions in order to keep their federal tax rate down. This will become increasingly important as taxes are slated go up in the future.
Mr. Phillips serves as a counselor to the Supreme Court of the United States. He is the author of 11 books; along with his latest book Guaranteed Millionaire. He has written hundreds of articles for professional people assisting them in finding various strategies to use the law to protect their property, save taxes, and make additional money. He is an asset protection, tax planning and entity structuring attorney who has addressed thousands of men and women on these topics. He finds fulfillment in helping other people apply the law, not only to provide asset protection and estate planning, but to use it to structure businesses and save taxes. He helps them reach new financial heights.