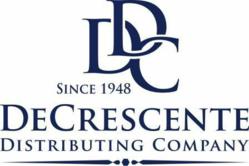 We are excited to begin this necessary addition to allow our employees the space they need to operate safely and efficiently.

- C.J. DeCrescente
Mechanicville, NY (PRWEB) December 12, 2012
DeCrescente Distributing Co., Inc. (DDC), Upstate New York's leading full-service beverage distributor, is pleased to announce today the groundbreaking of a 45,000 square foot addition to its main warehouse at the company's Mechanicville headquarters. The expanded facility will accommodate the needs of the growing company, which in the last 18 months has had three significant acquisitions adding more than 1.8 million cases to its annual volume.
The addition is expected to be completed and fully functional by May 31, 2013. Streamlining distribution and operational processes that have previously occupied three separate facilities, the addition will increase the company's total facilities to 287,000 square feet.
The warehouse groundbreaking follows the summer 2012 opening of two new buildings at 200 North Main St, across from DDC's main headquarters. The 29,000 square foot Sales and Marketing facility houses administrative offices, employee and retailer training rooms, executive board room, 150-seat Conference Center and state-of-the-art employee Wellness and Fitness Center. The building features a full-size pub designed to accommodate employee gatherings as well as training events for suppliers, bar/ restaurant and hospitality establishments. An additional 23,000 square foot facility houses the company's Point-of-Sale materials, Soft Drink Service Division and Sign Shop.
"We are excited to begin this necessary addition to allow our employees the space they need to operate safely and efficiently. They did an outstanding job managing inventory in three different locations this past summer, and we are now poised to move further into the future," said president C.J. DeCrescente.
The 400-employee company was recognized in 2012 for the second consecutive year as a Best Company to Work for in New York by the Best Companies Group and as one of the Best Places to Work in the Capital District by The Business Review for the third straight year. Most recently, DDC was honored with the 2012 Craft Beer Distributor Achievement Award by the National Beer Wholesalers Association (NBWA) and the Brewers Association (BA), an honor bestowed upon only three beverage wholesalers nationally.
About DeCrescente Distributing Co., Inc. (DDC)
Founded in 1948, DeCrescente Distributing Company is a third-generation wholesale beverage distributor which sells and distributes Beer, Soft Drinks and CO2 gas to 4000 customers in 11 counties spanning 7500 square miles. The company employs approximately 400 people who work to uphold its founding mission: To be recognized by Customers, Suppliers and Employees as the Premier Company in the Beverage Industry.
DDC is proud to be recognized as one of the Capital Region's Best Places to Work by The Business Review in 2010, 2011 and 2012, and as one of New York State's Best Places to Work by New York State Society for Human Resources Management and The Business Council of New York State in 2011 and 2012.
For more information about DeCrescente Distributing Company, visit http://www.decrescente.com or Facebook.
# # #