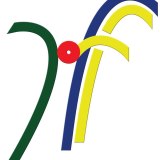 "These are our friends, neighbors and fellow New Yorkers," says Mike Jean, founder of Hope For Them Foundation.
New York, NY (PRWEB) December 13, 2012
In response to the devastating aftermath of Hurricane Sandy, Hope For Them Foundation (HFTF) is mobilizing its circle of friends from the arts, finance, music and fashion industries to raise funds for those impacted by the storm. The charity benefit event will be held on Tuesday, December 18th, 2012 at approximately 7:00 – 11:00PM; at Pepela, located at 104 East 30th Street & Park Avenue South. The benefit will be generously hosted by Erica Ferrari of CBS Money Watch and Tony Award winning actress Tamara Tunie. There will be live musical performances by Grammy-nominated singer Maiysha and "The Lion King's" Rodrick Covington.
Hurricane Sandy left a large part of New York City (Staten Island, Queens & The Rockaways), in a state of complete devastation. FEMA received Over 230,000 requests for assistance, over 100 homes and businesses were destroyed by fire, while others had the misfortune of losing their lives and loved-ones. Mayor Bloomberg announced that the storm caused $19 billion in losses in New York City alone.
"These are our friends, neighbors and fellow New Yorkers," says Mike Jean, founder of Hope For Them Foundation. As a Haitian and New Yorker, Mr. Jean is very familiar with disaster and devastation. He was instrumental in the relief efforts of Hurricane Katrina, the 2010 Haiti earthquake, and actively raises millions of dollars in partnership with other organizations, to help the impoverished and those touched by natural disasters.
The Holiday Benefit for Sandy Relief will feature guest of honor, humanitarian & crusader Sam Childers who has dedicated his life to saving and protecting the lives of children throughout the continent of Africa. Also In attendance: Elizabeth De Kergolay, Lily Aldridge, Tonya Lee, Amy Poehler, John Bartlett, Patrick McMullan, Keith Boykin, Larry Mack, Bonnie Young, Susan Fales Hill, Michael Fredo, Diandra Douglas and more. A live auction and exhibit will feature autographed Michael Jackson items and paintings by celebrated artists William Quigley and Jean-Baptiste Frantz. Cocktails and hors'dourves courtesy of Pepela. In addition to the benefit, this will also be the NY launch of the chic and decadent Pepela. A percentage of proceeds will go to New York Cares and Hope For Them Foundation.
Tickets are now available online. A $200 minimum donation is required to attend. For RSVP, sponsorships, donations and press inquiries: contact Meredith.hopeforthem(at)gmail(dot)com or call 862-684-1107
About New York Cares:
Since Hurricane Sandy hit the region, New York Cares a 501(c)(3) nonprofit organization; have remained at the forefront of volunteer recovery efforts in New York City. The volunteers of NY Cares and its founders share the vision that we all have a role to play in making our city a better place. To learn more about NY Cares, visit http://www.nycares.org.
About Hope For Them Foundation:
Hope for Them Foundation is a not-for-profit organization established with the sole purpose to serve as a reliable and efficient non-governmental participant, in contributing to the survival of the impoverished and those whose lives have been touched by natural disasters. To learn more about Hope For Them Foundation, visit http://www.hopeforthemfoundation.org.
Media inquiries, please contact Apples & Oranges Public Relations, by sending an email to info(at)applesandorangespr(dot)com or by calling 888-371-4718.