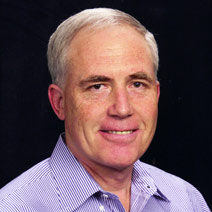 Planning can make a huge impact on the tax consequences of a business sale
Temecula California (PRWEB) December 20, 2012
Business owners facing the prospect of rising tax rates for capital gains, estate and income taxes are now turning their focus to planning their business exit, according Jay Goth of Redtail Advisors. Uncertainty and worry over new tax rates and their effects upon business operations and family estate issues are the key drivers for business owners thinking about selling or exiting their business. Recent news stories and government debate over the looming fiscal cliff has only added to their worries and has spurred new activity.
"I have been talking to several other investment bankers, and they are all seeing more activity from business owners either asking about the marketability of their business or seeking valuations on their company," said Mr. Goth. "Whether or not the country falls off the fiscal cliff, most business owners and managers expect to see some sort of tax increases and they are preparing ahead of time when possible."
Unfortunately for most business owners, a quick exit from their company is not practical. It generally takes as long as two to five years to properly position a company for sale if an owner wants to receive top dollar. There is usually a fair amount of legal and accounting work to be done in order for the company to be presentable to potential buyers. Documentation of everything from purchase orders and vendor history through human resource files and financial statements must be analyzed and prepared (or repaired) for inspection by interested parties.
"For many families, the business constitutes the greatest percentage of their wealth," continued Mr. Goth. "It is very important that a business exit be planned well ahead of time in order to increase the value of the company to a potential buyer. The family should also have a wealth management plan in place for the proceeds of a sale, and proper tax planning can help to reduce expenses and increase investable assets. Properly planning all of these and the many other factors that go into place during a business transition can mean the difference between a comfortable retirement and substantial inheritance or the need to worry about a retirement budget and family legacy."
While short-term concerns over the fiscal cliff and rising taxes may create a sense of urgency among business owners, Goth urged them to be patient and plan ahead. "This is not the time to panic and put your business on the market before you are ready," he stated. "Now is the time to meet with your trusted legal and financial advisors and begin putting a sensible plan in place that will net your family the best return on the years and sacrifices you have made for your business."
About Redtail Advisors
Redtail Advisors is a business and exit planning advisory group located in Southern California, with associates located nationally. The company focuses on helping companies prepare for ownership transitions with an emphasis on establishing and building value within the business. Redtail Advisors works in conjunction with recognized accountants, attorneys, wealth managers, insurance advisors, investment bankers and other trusted advisors to form a dedicated team approach to creating and executing business exit plans that maximize returns to business owners while reducing uncertainty and risks associated with such a process. For more information, visit http://www.redtailadvisors.com.