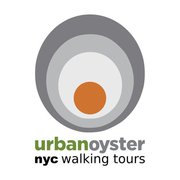 Imagine just losing the business you sank every penny into and then the only way to save it is to take on more debt.
New York, NY (PRWEB) December 12, 2012
Urban Oyster is a Tour and Events company who specializes in connecting locals and visitors to the small and unique businesses that make New York special. Now in the wake of Hurricane Sandy they are putting those skills to use to help the businesses that were hit the worst by Hurricane Sandy. Urban Oyster has keyed in on holiday gift budgets as the key to the recovery of the devastated neighborhoods. According to the Nation Retail Foundation, the biggest shopping day of the year is not Black Friday but actually the Saturday before Christmas, December 22nd this year. So while many people have already picked up their holiday presents, the bulk of the shopping is still ahead. David Naczycz, owner of Urban Oyster, is banking on the procrastinators. "I know a lot of people have yet to buy presents for the holidays. I'm one of them! But it is not only presents, many of the businesses hit were food producers and you could set an entire holiday table with their products."
Indeed, the list is long when one looks at businesses that were damaged or destroyed by the storm surge that hit Queens, Brooklyn, Staten Island, and Lower Manhattan. They range from large grocery stores like Fairway to small operations like Steve's Key Lime Pie in Red Hook. They include businesses from every economic tier as well. Upscale DUMBO restaurant Governor was completely destroyed by the surge and the former haunt of longshoreman, Sunny's Bar in Red Hook was also wiped out.
Why focus on holiday spending as a way to fuel the recovery? After all, there are many charities and volunteer organizations working hard as well. Plus there are government loans available for businesses damaged by the storm. When asked the question, David responded that, "There are loans but imagine just losing the business you sank every penny into and then the only way to save it is to take on more debt. That is tough for some people. As far as the volunteers and the charities, those are great and we support them but we felt our particular skill set laid in convincing people to spend their holiday dollars in these neighborhoods which is what we do normally on our tours.
To that end Urban Oyster will be updating their blog every day between December 12th and Christmas with a different local business in need. In addition to talking about the business Urban Oyster will also be making contributions to the Kickstarter and Smallknot crowd funding campaigns that many businesses have turned to. If you'd like to learn where you can shop or how you can contribute read more at [http://www.urbanoyster.com/uo-blog.html __title__ http://www.urbanoyster.com/uo-blog.html