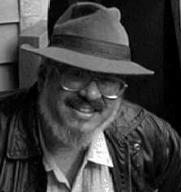 "We need a new Judaism that embraces the cultural shift that interfaith marriage has created.
Louisville, KY (PRWEB) December 12, 2012
"Now is the time to embrace the lifestyle of being Jewish and bring our orientation to the world on a daily basis," declared Martin Vesole, Founding Father of the Shalomist Movement.
The fact remains that the likelihood of Jewish survival of children in interfaith marriages is very limited. Renowned author of the best selling book, "The Vanishing American Jew" Alan Dershowitz reports that no more than 10% of the offspring marry Jews, and one Philadelphia study found that none of the grandchildren of mixed marriages surveyed married Jews. This is at the very core of the attrition threatening the Jewish communities very existence in the US.
"We need a new Judaism that embraces the cultural shift that inter faith marriage has created. The current outdated doctrines that are contributing to growing attrition rates need to change- starting with allowing those individuals born to a Jewish parent, whether mother or father now be welcomed into the new and changing US Judaic community," stated Martin Vesole, Founding Father of the Shalomist Movement.
"My hope this Hanukkah season is for all Jews to have a renewed desire to educate our diverse and changing community on how to live a Jewish life and all that means," said Vesole. This goes far beyond celebrating a few holidays each year and drills down into the day to day life for the family...which includes a home that displays Jewish art, houses Jewish literature, embraces Jewish ideals and morals as part of a normal routine. Let's all be willing to share our wondrous culture, our message without conditions or barrier causing conversions and regain the confidence that we have invaluable wisdom to offer this and future generations.
About Martin Vesole
Martin Vesole is a 64 year old attorney who attended Washington University in St. Louis and graduated from the De Paul College of Law in Chicago. He lived in Israel for two years attending Hebrew University in Jerusalem and working on a kibbutz famous for manufacturing the Naot sandal line.
Martin worked as a legal writer for Commerce Clearing House in Chicago and also served as President of Temple Menorah and remains on the Board of Directors presently. He's divorced with a stepdaughter and two grandchildren.
About the Shalomist Movement
The mission of the Shalomist Movement is to open hearts and minds to broadening the Judaic doctrine to attract many who have left and revitalize it for all Jews.
The root letters of Shalom mean "completeness" and "wholeness." Judaism needs to stretch to become more complete and whole by looking outside itself and being open to adopting ideas from the secular world and other religions that are compatible with Jewish thinking.
While the primary focus of the Shalomist Movement is on broadening Judaism, it also teaches that there is much we can learn from others, and that building bridges of commonality is the start to a greater spiritual evolution based on global unity versus historical division.