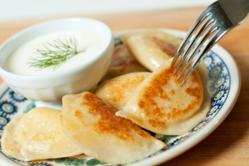 Not since I was a small child have I had such delicious Polish food!
Chicago, IL (PRWEB) December 14, 2012
Getting back to traditional holiday basics has never been easier with Polana.com's inventory of authentic Polish foods and ingredients.
The holiday season is a time for gathering, celebration and remembrance. It is the definitive time to be proud of cultural influences that help create a modernized world. One of the best ways to show ancestral pride is through the celebration of excellent cuisine. When that food hails from the traditional cuisine of Poland, Polana takes a proud central stage.
Welcome to the true land of meat and potatoes — and sauerkraut. Genuine Polish food is rich and sumptuous. These holidays meals need indulgence in taste. Bringing Polish pride to the holiday dinner table is a delicious way to celebrate a strong heritage with delectable gourmet meals.
Polana supplies authentic Polish food to the masses, such as sumptuous beet soups, hearty Hunter Stew Bigos and scrumptious Cranberry Bread (with nuts). Pure ingredients like old-world paprika and head cheeses are also available. Gift baskets are also at the taking, from a mouth-watering pierogi to a smokehouse-aged kielbasa. Whatever the need for Polish food and ingredient is, Polana is there to answer the consumer's call.
Of course, Polish cuisine does not have to be the sole choice for a generational palate. It does not matter where the inspiration comes from. Whether it is celebrating inherited traditions from the past or simply wanting to try something completely new, authentic Polish cuisine will not disappoint.
With the vast amount of diverse populations flowing throughout the nation and the world, every holiday celebration carries a message ripe with its own special meaning. Polana just so happens to fit the bill when authentic Polish cuisine in on the holiday menu.
Based in Chicago, a city with the largest Polish-American concentration in the U.S., Polana believes in its culinary mission and pushes forward as a persistent believer in providing excellent, quality and authentic Polish food and ingredients to its customer's doorsteps. Bring a little bit of Poland to the holiday table with some authentic Polish cuisine. Let Polana help create a Polish masterpiece for holiday dinners to become a culinary tradition at the seasonal table.
For questions about Polana products, please visit the company's website at http://www.polana.com. Inquiries can also be directed to info(at)polana(dot)com or by contacting customer service at 773-545-4900.