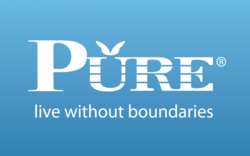 PURE's patented technology helps to increase REM sleep allowing guests to fully enjoy their trip stress and allergy free.
Buffalo, New York (PRWEB) December 17, 2012
With locations in over 300 hotels, PURE Rooms offers unique experience for travelers. PURE Rooms provides travelers with the freshest air quality in the hotel industry allowing guests to enjoy a healthy, stress-free trip. For travelers preventing allergies, PURE Rooms allergen free environment relieves symptoms and improves wellness.
Brian Brault, CEO of PURE Solutions, a provider of healthy and allergen-free environments, says, "PURE's patented technology helps to increase REM sleep allowing guests to fully enjoy their trip stress and allergy free." PURE Solutions innovative process not only aids in preventing allergies but also provides an over-all healthier environment for everyone.
Each PURE Room undergoes a 7-step patented purification process. The process thoroughly sanitizes the room in its entirety from the cleanliness of the air, to the furniture, and even the bedding. Rigorous maintenance is performed regularly to keep PURE Rooms certified allergy-friendly and the highest quality.
PURE Solutions 7-step patented purification process:
1. Deep Clean Air-Handling Unit.
A PURE heating and air conditioning unit results in healthier air circulating throughout the room. Coils are deep cleaned and disinfected using PURE's advanced treatment. And finally, an enzyme-based drip-pan tablet is in place to ensure maximum protection.
2. PURE Tea Tree Oil Cartridge.
Tea tree oil is a natural substance known for its antimicrobial and disinfectant properties. A cartridge of this tea tree oil is installed in the air-handling unit to maintain sanitized conditions.
3. Carpet and Upholstery Cleaning.
PURE's patented clean solution is used to maximize the removal of dirt, bacteria and mold from all soft surfaces that traditional cleaners leave behind.
4. One Time Shock Treatment.
This advanced shock treatment destroys nearly all of the mold and bacteria in every nook and cranny of the room, removing any lingering odors caused by these and other contaminants, including but not limited to cigar or cigarette smoke, pets, or other unpleasant sources. The result is a fresh, crisp, environment.
5. PURE Shield.
This bacteriologic barrier is applied to all room surfaces to repel microorganisms that cause illness and discomfort, and prevent their growth. The advanced shield process makes it nearly impossible for bacteria viruses to survive in a PURE environment.
6. Air Purification System.
PURE's air purifier is 24-hour defense against airborne irritants. Listed by the FDA as a Class II Medical Device, PURE's state-of-the-art system is proven to kill up to 98% to 100% of bacteria and viruses.
7. Allergy-Friendly Bedding.
PURE's personal protection continues with micro-fiber, mono-filament mattress and pillow encasement's. These hypoallergenic fabrics feature tightly woven and reinforced seams to act as a barrier against dust mites and other contaminants, providing an extra layer of effective protection, in a soft and breathable form.
PURE Solutions 7-step patented purification process helps in preventing allergies and improves over-all wellness for travelers. Travelers value the health benefits that PURE Rooms bring to the hotel industry. To enjoy a healthier, stress-free vacation reserve a PURE Room at http://www.pureroom.com/find_a_pure_room
About PURE Solutions North America
PURE Solutions' innovative system for hotels and conference centers provides PURE rooms, an allergy-friendly room which results in indoor environments that have been treated to remove up to 98-100% of bacteria and viruses. The PURE room concept utilizes state-of-the-art purification techniques whereby each room is treated comprehensively to remove allergens and irritants from all surfaces, fabrics and air flow. Over 300 of the nation's top hotels have installed PURE to date and this system is being adopted at a rapid rate by hotels worldwide. Pure Solutions received the 2008 Innovator Award from The School of Hotel Administration at Cornell University. For further information, see http://www.pureroom.com.