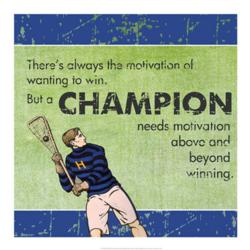 Delray Beach, FL (PRWEB) December 13, 2012
There is still time to order gifts for this holiday season, but knowing what to buy is half of the battle. Fashion and interests of college-aged adults change almost as often as the wind blows, so finding a gift can be difficult. PosterNation.com released its list of the top five gifts that are perfect for this group that is typically hard to buy for during the holidays.
Here are five gift ideas that will be well-received this holiday season:
1. Movie Posters
Movies posters, such as The Hangover or The Godfather, will always be a hit with college students.
2. Hot Superstar Posters
Posters of hot, fashionable celebrities make the perfect holiday gift. Whether the gift recipient is into Robert Pattison, Megan Fox or another Hollywood heartthrob, PosterNation.com is the go-to source.
3. College Humor Posters
Some college students have a different kind of humor that some people find offensive, but it's all part of the college culture.
4. Music Posters
Lil Wayne, Taylor Swift, Jay Z and many more artists are available on PosterNation.com for 20-something recipients on gift lists.
5. Motivational Posters
Some students just need a little motivation to get through school so they can reach their goals. Motivational posters about success, leadership or teamwork make the perfect gift.
To upgrade a poster gift, frame it for the recipient. All posters sold through PosterNation.com are available with a framing option for a fraction of the cost of a local framer. Visit PosterNation.com to find perfect gifts for college students.
About PosterNation.com
PosterNation.com offers thousands of high-quality framed art prints and posters featuring themes that include: sports, movies, music, pets, animals, travel, motivational topics, hot people, vintage celebrities and more. The frame shop allows customers to customize their purchase by selecting the cropping, matting, framing and glazing for a framed art print or poster. Please visit http://www.PosterNation.com for more information.