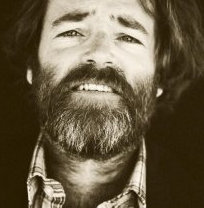 Santa Fe, New Mexico (PRWEB) December 12, 2012
Santa Fe dining institution and reliable entertainment hotspot Cowgirl has been serving the goods to visitors and locals when it comes to great food and music since 1993. During 2012 Cowgirl has brought entertainment in virtually every single night of the week, much to the delight of both locals and visitors.From 12 p.m. to 3 p.m. Sunday, Dec. 30, 2012 Santa Fe Restaurant Cowgirl has Joe West and Friends scheduled to come and entertain customers with their unique brand of music. Santa Fe, NM's premier on-line visitor guide SantaFe.com has this event listed on the company's event calendar.
Cowgirl Brunch with Joe West and Friends is definitely a must give it some thought event to consider doing anytime they hit the stage there on a Sunday afternoon. Joe West is Santa Fe, New Mexico's favorite songwriter, at least according to the local arts newspaper's readers' poll: "Santa Fe Reporter's Best Song Writer 2008, 2009, and 2010!"
It seems that his strange folk/country tales of U.F.O.s, broken hearts and trailer park liberals enthrall audiences wherever he hangs his hat. After spending many years in New York City as an actor and subway musician Joe moved to Austin, TX. During his time in Austin, Joe's CD, 'Jamie Was A Boozer', was rated as a top 10 Texas Platter by the Austin Chronicle and became a huge success on indie radio stations across the country and in Europe.
Now based in his home town of Santa Fe, Joe has continued writing and recording music with several different bands (on the Frogville Records label), most notably, The Santa Fe All-Stars who has been "Santa Fe Reporter's Best Band 2008, 2009 and 2010." Joe has toured extensively throughout the United States and Europe, sharing the stage with the likes of Peter Rowan, Arlo Guthrie, and the Violent Femmes.
Over the last two years, Joe has produced an all original children's CD, has written and produced a full length rock opera, has produced music for film and television (most notably the EMMY award winning documentary, 'Split Estate', and most recently, created an all original conceptual radio show called 'The Intergalactic Honky Tonk Machine'.
About Cowgirl:
Since 1993 the Cowgirl, which now occupies almost the entire block where it started, includes a restaurant, a billiard parlor, a commercial catering kitchen and several private party rooms. The patio is one of the most inviting summertime venues for locals and tourists alike and the Cowgirl has become a local institution.
Contact Information:
Barry Secular
Cowgirl
319 S. Guadalupe St.
Santa Fe, NM 87501
(505) 982-2565
About SantaFe.com:
SantaFe.com provides locals and visitors to Santa Fe alike the most current interactive platform for events, music, arts, business, dining and lifestyle. SantaFe.com is a division of Hutton Broadcasting, located at 2502 C. Camino Entrada, Santa Fe, NM 87507
Contact Information:
Scott Hutton
SantaFe.com / Hutton Broadcasting
(505) 471-1067 (Media inquiries only, please)