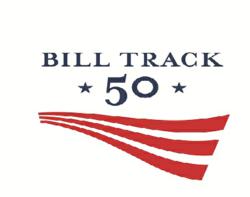 State government kicks out mountains of data every day, most of which is lost in the constant stream of online noise. We help the process by focusing on the public's need to understand, by pulling certain data to the front
Denver, CO (PRWEB) December 13, 2012
LegiNation, creator of the BillTrack50 solution, today announced a partnership with Visible Government Online to provide advocacy groups with an interactive bill scorecard for an organization's website. The tool, called LegiScore, provides a customized framework to score bills and legislators based the criteria developed by the group. Advocacy organizations that track policy and mobilize a voter-base now can quickly make their public aware of how bills affect their concerns, and the votes of lawmakers on those bills.
The Idaho Freedom Foundation is converting their old, static Freedom Index to the LegiScore platform for the 2013 legislative session.
Wayne Hoffman, executive director of the IFF said, "We had developed a system that could score legislators on public policy. However, it was a very resource-intensive project for us that did not provide people with a streamlined way to get information. By using LegiScore, we are able to create a sustainable customized scoring system that helps citizens hold policy makers accountable and drive dialogue around meaningful issues."
The IFF's Freedom Index 2013 will use LegiScore to quickly find and score bills of interest, track voting records, and give the public easy and robust access to their work through the IFF website.
"State government kicks out mountains of data every day, most of which is lost in the constant stream of online noise. We help the process by focusing on the public's need to understand, by pulling certain data to the front. It's necessary but not sufficient to make the data available. We build on the brain's natural ability to use pictures—in our case, graphs and charts—to find order in tables of numbers and stacks of reports," said Michael Walker, president, Visible Government Online.
BillTrack50 contributes by providing quick access by keyword search to bill text, sponsors and voting records for each state. This information is updated nightly and users can select to be alerted of new bills to review.
Karen Suhaka, president of LegiNation said, "Tracking legislation from other states can reveal legislative trends and provide a base from which to model or alter bills. The LegiScore tool eases the workload of tracking topic-specific bills across states and provides a way for advocacy groups to easily share the information with the public in an effective and engaging way."
For more information about LegiScore, please contact Michael Walker, Visible Government Online, michael@visigov.us or call 207.729.1310 for access to the demonstration website.
About Visible Government Online
Visible Government Online (VisiGov) is a group of veteran IT professionals, who see an opportunity to combine enthusiasm for data visualization tools, and civic concerns about the difficulty of understanding and influencing government activity. VisiGov's web-based services provide access to public data sets with powerful analytic tools to help transform policy data into information, decisions and actions.
About LegiNation
Legination is in been in business to make state legislation more readily available to all people. Their product BillTrack50 provides free online legislation research for all 50 states and includes federal. The user-friendly service provides data and analytics that lets users track state bills, track federal bills, create bill alerts, find bill sponsors, research voting records, create bill tracking sheets across multiple states. BillTrack50 provides government transparency for both citizens and those with a professional interest. For more information, please visit http://www.billtrack50.com.